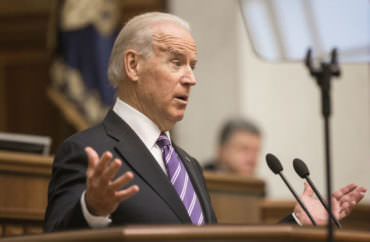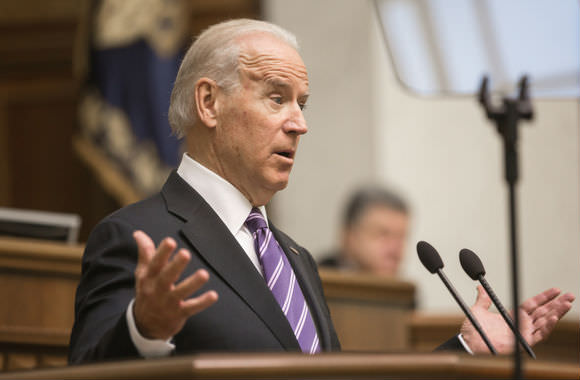 Only targets those behind 'policy,' not all who separated families in practice
The Obama administration separated immigrant families at the border years before the "kids in cages" talking point took hold in the Trump administration.
A new campaign by a self-identified government watchdog is only focused on the latter, however.
Accountable.US says it's running print and digital ads targeting six Ivy League schools – Brown, Cornell, Dartmouth, University of Pennsylvania, Princeton and Yale – plus Colgate, George Washington University, Hofstra and Notre Dame. Each ad has the individual school's name on it (example below).
It's pressuring them to not hire the "architects" of President Trump's "heinous family separation policy," which the previous administration called a "zero-tolerance" policy for illegal immigration at the border.
The nonprofit, which has "extensive connections to Democratic officials and causes," identified the same alleged architects in an earlier campaign targeting corporations that might hire them.
The highest profile names on the 24-person "Hate for Hire" list are Alex Azar, former secretary of health and human services; John Kelly and Kirstjen Nielsen, former secretaries of homeland security; Mike Pompeo, former secretary of state; Jeff Sessions, former attorney general; and Stephen Miller, Trump's former senior advisor. Eleven of the 24 currently have been hired, according to Accountable.US.
The new campaign seeks to convince "university students, staff, faculty, and stakeholders that Trump administration officials responsible for the cruel policy — under which immigrant children were ripped away from their families, caged, and even abused — should not be rewarded for their participation in this dark chapter of our country's history," the group's Monday press release says. It doesn't explain why these particular 10 schools were chosen for pressure.
Hate for Hire also has a generic video ad, which reads:
These officials ripped thousands of children from their parents' arms. They detained children in appalling conditions. Some children died. More than 600 may never see their parents again. By hiring the architects of this barbaric policy, you're saying their values are your values. Don't let hate define your company.
MORE: Harvard hosts Trump appointee despite students' protest
Accountable.US has not answered a Wednesday morning email query from The College Fix asking whether its campaign is limited to just the depicted ex-Trump officials or whether it may expand the list. The Hate for Hire page says it's targeting "senior administration officials."
The Fix also asked if the nonprofit planned to similarly pressure universities to not hire officials in other administrations who played a role in family separations, including Trump's predecessor and successor.
The campaign liberally uses the word "policy" in connection with the alleged misdeeds of Trump officials, a word choice that seems calculated to let it bypass similar practices before and after his term.
The Obama-Biden administration did not have a "blanket policy" that resulted in family separations, CNN noted in covering a Democratic presidential primary debate in fall 2019, but it did separate families "under certain circumstances." It also operated "fenced enclosures at processing facilities along the border, the structures that have been labeled as cages," which held children and other people.
This contradicts then-candidate Joe Biden's claim: "We didn't lock people up in cages, we didn't separate families."
The McClatchy newspaper chain went even further in a report several months earlier, saying President Obama "helped create the roadmap" that Trump built on:
President Barack Obama separated parents from their children at the border.

Obama prosecuted mothers for coming to the United States illegally. He fast tracked deportations. And yes, he housed unaccompanied children in tent cities. …

One of the most controversial measures that Obama took was to resurrect the almost-abandoned practice of detaining mothers and children to deter future illegal immigration.
The report cited Trump administration homeland security officials who said the prior administration didn't keep numbers on children separated from their parents at the border.
The Biden administration recently reopened a "migrant child facility" to house unaccompanied minors, Business Insider reports. The move was defended by Mark Greenberg, senior fellow at the Migration Policy Center, which supports relaxed immigration policies.
He told the media outlet that opening such an "influx facility" is sometimes "the only alternative to having children backed up in [Customs and Border Protection] holding facilities that are totally inappropriate for children."
Read the Hate for Hire website.
MORE: Activists pressure universities to refuse platform to Trump officials
IMAGES: Drop of Light / Shutterstock.com, Accountable.US
Like The College Fix on Facebook / Follow us on Twitter