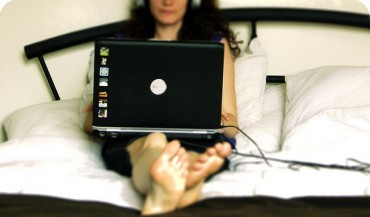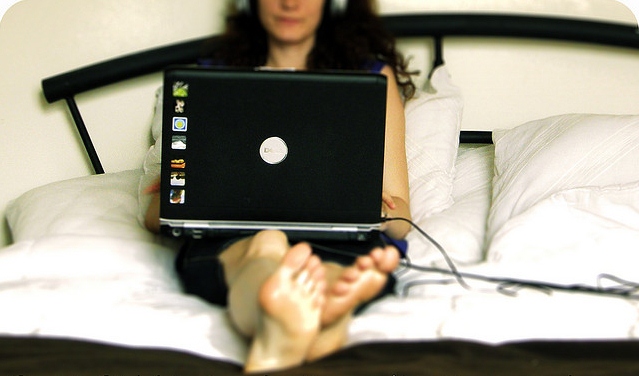 If there was ever any doubt college students have sex in campus library nooks or empty classrooms, cheat on exams, fantasize about professors, or secretly do bad things to their roommate's toothbrush – the case is closed.
These examples are just a small sampling of confessions students across the nation have fessed up to anonymously on Facebook pages dedicated to highlighting fodder that used to be meant for a diary.
So-called Facebook "secrets" or "confessions" pages for universities have spread like wildfire on the social media site over the last several months, prompting students to anonymously confess their outrageous thoughts or deeds.
Several campus newspapers report students have flocked to their respective university's Facebook confessions page to divulge a wide variety of secrets and gossip. Facebook users then comment on the "secrets," albeit using their real profile and name.
Confessions and topics run the gamut: crushes on professors and students; happening spots around town; feelings of depression; sexcapades on and off-campus; complaints about professors; fetishes; wild parties; STDs; pregnancy; drug use.
Some confessions and corresponding comments are harmless, some even positive or uplifting; but many times they're downright malicious. The use of foul language is also fairly common.
The pages have prompted consternation for campus administrators, who have no control over them. They're created by unknown "administrators" who review then post the submissions, and are not officially affiliated with the universities whose names they bear.
While most students quoted in campus newspapers said they see the pages as harmless fun, they also prompt drama and controversy.
When one Boise State University poster "confessed to having a camera installed in the women's showers … that streamed to his or her computer, representatives from University Housing quickly denied this claim," reports the Arbiter Online student newspaper.
The Boise page was created on Jan. 23 and a week later had nearly 1,500 "Likes" and hundreds of confessions, the paper reported.
"Boise State students took full advantage of that anonymity, dishing dirt on everything from wild parties to sexually transmitted diseases to embarrassing stories to feeling alone and struggling to find friends on campus," according to the Arbiter.
The school's communications department chairman Rick Moore told the paper "some of that content might even have been breaking the law by making false claims about Boise State students."
It has since been shut down, but it's unclear by whom. Other university Facebook confession pages have also mysteriously closed shop recently, although how or why remains unsolved. Plenty are still going strong, however.
The University of Arizona's Daily Wildcat student newspaper reports its school's secrets page – which has more than 7,000 "Likes" – chronicles activities "like drinking and drug use, but other posts cover embarrassing incidents, sex, relationships and more."
The article quotes Kathy Riester, associate dean of students, who warned if a student posts they are going to do something illegal, and their identify can be determined, there could be consequences.
At Binghamton University in New York, its page came under scrutiny when a series of comments appeared to be a blatant attack on a specific person, according to the Pipe Dream student newspaper.
The degrading posts were deleted, but the page's mediator told the paper mentioning specific names would continue to be allowed as long as they are not disrespectful, negative or malicious.
At Seattle University, one student voiced concern over some students who use it to express serious problems. The page has included "posts on severe topics such as depression, suicide, bulimia and anorexia," The Spectator student newspaper reports.
"There's actually some really depressing things on it," Seattle University student Missy Davis told the paper. "It's almost like a cry of help sometimes and the people that read it aren't therapists and it's not like they can do anything about it."
The various pages have also sparked debate about campus curriculums and professors who rant. Such was the case when a New York University "Secrets" page post complained of a professor who Bible bashed during lectures. The post and its comments prompted several news reports.
For the 4-month-old confessions page for Swansea University in the UK, its call for students to write their "most disgusting, hilarious, embarrassing confessions," were too much for campus officials, according to The Waterfront student newspaper.
"University regulations clearly state that it is a disciplinary offense to engage in behavior which could bring the university into disrepute – this includes social media activity," said Swansea officials in a statement published by the paper. "Students are sharing personal information (including explicit content) with an anonymous page administrator, who has no accountability. There is no evidence that the page administrator is even a fellow student. As a result, participants' personal details could potentially be made publicly available – for viewing by fellow students, staff, public, press, potential employers, etc."
Jennifer Kabbany is assistant editor of The College Fix.
Click here to Like The College Fix on Facebook.
IMAGE: AmySphere/Flickr