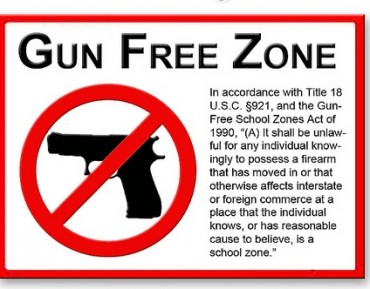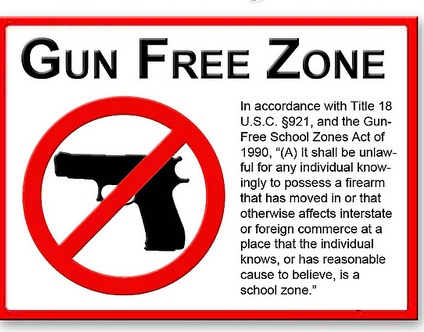 As a campus gun-control bill winds its way through the Colorado state legislature, activists on both sides have engaged in a variety of tactics – including some questionable ones – to turn the tide in their favor.
Recently, two high-ranking University of Colorado-Boulder student government officials testified before state lawmakers in support of the bill, which would ban guns on college campuses statewide. They said there is universal apprehension on campus concerning concealed weapons, and that students and faculty members feel unsafe, according to a CU Independent student newspaper article.
However, after their testimony it came to light that while the two student government representatives claimed to speak for the entire campus during their time before lawmakers, that was misleading, as they did not represent the student government officially, nor accurately reflect the sentiments of all students. During their testimony they also cited a biased and questionable student survey to support their argument.
"Overall, I am pretty outraged," said CU Boulder junior Colby Schwartz, 20, in an interview with The College Fix. "I feel safer with students who concealed carry. They take steps and responsibility to bear arms safely. I feel the student government leaders should uphold the state Supreme Court decision. Student government leaders hijacked the student voice, and I feel they over stepped their bound and the power that was given to them. I'm honestly disgusted."
Schwartz was referencing a Colorado Supreme Court decision made last year that overturned the University of Colorado's previous campus gun ban. The court ruled the CU Board of Regents did not have the authority to enact the prohibition because it conflicted with state law.
If the current bill before the state legislature passes, however, that statewide campus gun ban could return, which is why the debate is so fervent on both sides, and why that recent student testimony and survey supporting the ban is under such fire.
The informal survey was taken by a group of seniors at CU Boulder in collaboration with Rep. Claire Levy, a Democrat and the bill's sponsor. It supposedly found support for a campus gun ban.
But according to CU Boulder junior Logan Schultz, 20, a member of the student government who supports Second Amendment rights, the survey did not achieve a random enough sampling, as only about 100 students took the survey, and its backing by Rep. Levy showed its bias.
"They never published their results, yet it was used in testimony," he said.
Schultz added University of Colorado officials withdrew support for the survey after controversy about its bias surfaced. He added he was troubled by what he contends is a lack of accountability and transparency among fellow student government leaders.
"They didn't have a mandate with concealed carry," Schultz said.
Meanwhile, one of the two student government officials who testified says there has been a misunderstanding, saying in an email to a group of students that "when we said that we were speaking on behalf of Colorado University student government, it should have construed as to mean that we were speaking on behalf of our administration."
Yet not all Colorado college leaders support a gun ban, either. Two republican CU Board of Regents have brought forth a resolution in support of concealed carry laws on campus. It will be voted on this week. Their resolution states "gun-free zones" create a vulnerable citizenry.
Meanwhile, Levy's bill received approval by the House late last week, and is now headed to the Democratic-led Senate for debate.
Fix contributor Aslinn Scott is a student at the University of Colorado – Boulder.
CLICK HERE to Like The College Fix on Facebook.