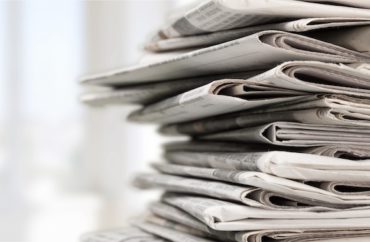 Many have continued publishing regularly online
As campuses across the nation have shut down and college students have turned to remote classes and online instruction, campus newspapers have had to find ways to continue their work from afar. In many ways they are succeeding, underscoring the continued importance of campus journalism even during a pandemic.
Many colleges have at least one school newspaper where aspiring student journalists can gain experience and even an income. Yet with what is effectively a national shutdown in place, and with so many rapid changes occurring on a daily basis, student journalists have had to get creative in order to continue producing copy.
Texas A&M University is home to The Battalion, which has its roots in an 1873 newspaper originally titled The Texas Collegian. That paper has continued to publish even as the university shut down its campus in early March.
The Battalion's managing editor, Hannah Falcon, told The College Fix that the paper is still publishing on a regular basis, though it has switched all its coverage to online instead of print.
"The Battalion is focusing on how the coronavirus is affecting students, faculty and members of our community. There's been more news briefs and press conference coverage than I can count, but we also mix in stories with student perspectives, positive community stories and arts criticism stories," she said.
"During this pandemic, our staff has been able to rally together in incredible and creative ways, and I'm really proud of the work we're putting out," she said, adding that the staff is using technology like Slack, Zoom and Google Docs to communicate remotely.
Asked about sports coverage in an era when virtually every sporting league has suspended its season, Falcon said: "Since all sporting events have been canceled for the time being, we're not having traditional coverage of sports. However, our sports editor has found some creative ways to continue writing. She has written several stories about student athletes' plans to move forward with their athletic careers in addition to features on athletes and coaches."
"Unfortunately, due to the strain COVID-19 has put on students, we did lose some reporters. We're sad to see them go, but we understand. The reporters who have stayed with us have really flourished and are exhibiting so much growth and dedication," she added.
A 'responsibility to continue factual reporting'
Saint Joseph's University, located in Philadelphia, has paused print production of The Hawk Newspaper for the first time since World War II, but the paper continues its coverage online. Luke Malanga, the editor-in-chief of The Hawk, says they, too, are focusing on the impacts of coronavirus.
"While national news outlets across the country are covering the coronavirus, we've focused our attention on providing updates, information and stories that are specifically relevant to St. Joe's—information that our community might not get anywhere except from us," he told The Fix via email.
"I think across the board, college newspapers have really stepped up and shown the importance of hyper-local, community based journalism. It can be difficult to continue reporting while feeling the pressures that come with the coronavirus. This is such a unique time in our lives and I think more than ever our responsibility to continue factual reporting as well as [to] document these historical moments is critical."
"I recognize the burden the impacts of this situation can have, so above all the wellness of all of our staff is my priority," he added.
Malanga said the newspaper has also had to adjust to a campus and a country with essentially no sporting activity whatsoever.
"While there are no St. Joe's sports being played at this time, our Sports Editors have been working to continue coverage by coming up with creative stories such as highlighting what student-athletes are doing to stay in shape. We've also encouraged our Sport Editors to shift their focus to writing stories beyond sports (as many other news outlets have restructured to move writers, reporters and editors to more relevant sections)," he said.
At the University of North Carolina at Chapel Hill, meanwhile, The Daily Tar Heel has started a webcast called "DTH Rewatch." Sports Editor Ryan Wilcox told The Fix that they have done two episodes so far and will continue to do more.
"I think we're putting out a good amount less stories from sports." Wilcox said. "It's obviously been difficult with no sporting events."
MORE: Campus newspaper continues to stand for journalism in the face of hysterics
IMAGE: Billion Photos / Shutterstock.com
Like The College Fix on Facebook / Follow us on Twitter