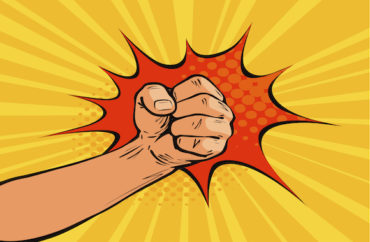 Programs for both women and men
A course offered by campus police at the University of Texas at Austin offers "realistic self-defense tactics and techniques" for both women and men to fight and counteract rape.
The campus police department's "Rape Aggression Defense System" is marketed as "a comprehensive course…that begins with awareness, prevention, risk reduction and avoidance, while progressing to the basics of hands-on defense training." The course is touted as being designed for women, though "a program for men is available upon request."
The material does not teach martial arts, the police department notes. Rather, it is a "physical defense program" that imparts "easy, effective and proven self-defense tactics." The course comprises 12 instructional hours and is offered at no charge.
The material is laid out over three instructional sessions, according to the website. Session one offers
a discussion of risk reduction strategies, date rape, continuum of survival, defensive strategies and the basic principles of defense….Participating students will begin the process of hands-on training. We also discuss the pros and cons of defensive weaponry, how to develop a defensive mindset, understanding offensive and defensive postures, recognizing vulnerable locations and using personal weapons.
Successive instructional sessions offer more hands-on trainings and opportunities to "use [the] techniques in dynamic impact training by striking padded equipment held by the instructors."
A "simulated assault" training session is also offered, incorporating padded gear and a "safe training environment."
MORE: Training program that actually reduced rape gets nitpicked because it didn't blame men
IMAGE: AVA Bitter / Shutterstock.com
Like The College Fix on Facebook / Follow us on Twitter