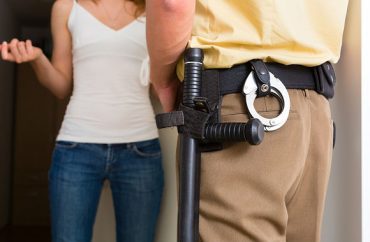 Members of Tufts University's Greek system have been told they could face "serious disciplinary sanctions" — including a possible investigation by the campus police — for wearing Halloween costumes that offend peers or make the campus community "feel threatened or unsafe."
The warning was part of a letter to the presidents of fraternities and sororities on campus signed by various Greek Life council leaders, who asked the chapter presidents to relay the message to their members.
The letter stated in part that "Greek Brothers and Sisters have worn costumes that appropriate cultures and reproduce stereotypes on race, gender, sexuality, immigrant or socioeconomic status. Outfits relating to tragedy, controversy, or acts of violence are also inappropriate. … It is our mission to promote spaces that allow members of the Tufts community to have fun without feeling as though any part of their identity is being misrepresented or targeted."
The letter went on to warn "there are consequences for wearing an offensive costume."
It states: "Mary Pat McMahon, the Dean of Student Affairs, described the consequences as follows: 'The range of response for students whose actions make others in our community feel threatened or unsafe, or who direct conduct towards others that is offensive or discriminatory, includes [Office of Equal Opportunity] and/or [Tufts University Police Department] investigation and then disciplinary sanctions from our office that could run a wide gamut depending on what is brought to our attention and the impact of these actions on others. Any complaints will result in full investigation by University officials and could result in serious disciplinary sanctions through Judicial Affairs.'"
The letter then encouraged students to report each other if they "encountered someone who is wearing an inappropriate and offensive costume," providing the URL to Tufts' "Incidents of Bias, Intolerance, Discrimination and/or Hate Reporting Form."
Signed by the Inter Greek Council, Multicultural Greek Council, InterFraternity Council, and Panhellenic Council, the letter also reminds students to obtain consent before any sexual encounters during Halloween, citing a traditional increase in assaults during this time.
In a statement emailed Monday to The College Fix, campus spokesman Patrick Collins clarified that "Tufts University does not have a 'Halloween costume policy.'"
"The letter was written by students, for students, to encourage a thoughtful and considerate celebration of Halloween within our diverse and inclusive community and to stress the importance of alcohol safety and sexual consent," Collins said. "We commend the leaders of our Greek Life councils for proactively raising these important issues with their fellow participants in Greek Life and encouraging responsible behavior. As is the case at any time, students whose actions are discriminatory or threaten others can face a range of disciplinary sanctions. Depending on their seriousness, such actions, when called to our attention, can prompt investigations by the Office of the Dean of Student Affairs, the Office of Equal Opportunity or, in certain circumstances, the Tufts University Police Department."
Jake Goldberg, a student at Tufts University and founder of Students Advocating for Students, a free speech advocacy group which first reported on this issue, told The College Fix that "this campus, as well as many other universities around the country, have fundamentally inverted the meaning of tolerance."
"Many of my friends have felt compelled to alter their costume plans out of fear of administrative retaliation," Goldberg told The Fix. "Merely unintentionally offending somebody with your costume could cause a Tufts student to face severe discipline … . A truly tolerant campus would ignore unfavorable costumes, a truly totalitarian campus would censor them. It seems quite clear based off of Tufts' policy which category the university falls into."
MORE: Offended by Halloween costumes? Call 24/7 counselor at U. of Florida
MORE: Wesleyan offers to tell students if their Halloween costumes are offensive
MORE: College posts contact info of 5 officials standing by to tell students if their costume's offensive
Like The College Fix on Facebook / Follow us on Twitter