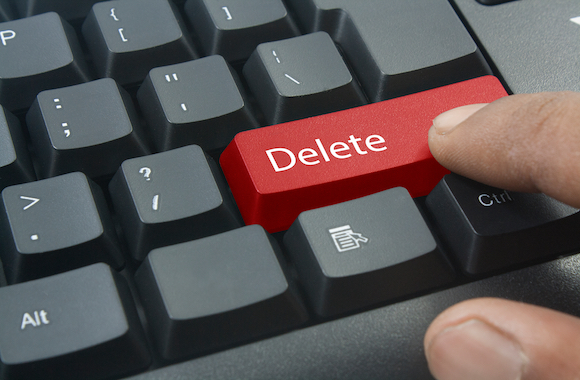 Schools, 'Queer Resource Center' won't comment on event
A consortium of private colleges in California on Tuesday apparently scrapped a blacks-only LGBT mixer after The College Fix inquired as to whether or not the event was in violation of federal civil rights law.
The mixer, hosted by the group of small liberal arts schools known as the Claremont Colleges, appeared on its face to violate federal civil rights statute due to its exclusion of non-black participants. School officials would not comment on the event, which was scheduled to take place later this week.
The "BlaQ Mixer" was previously advertised on Facebook as an event of "community, light refreshments, and alcohol" intended for "black queer, trans, & intersex students, staff, & faculty" at the Claremont Colleges. It was promoted by the Queer Resource Center, a campus organization that serves the consortium with its headquarters on Pomona College's grounds.
The mixer was advertised as a "closed event," evidently signaling that it was only open to nonwhite LGBT individuals.
The event ostensibly seemed to violate Title VI of the 1964 Civil Rights Act. That provision, according to the U.S. Department of Education, "prohibits discrimination based on race, color, or national origin in programs or activities receiving federal financial assistance."
Event disappears from Facebook, is altered on school website
The Fix reached out to multiple school officials, including representatives of the Queer Resource Center, Pomona's Human Resources Department, and its public affairs office, seeking comment on the event. None of those officials responded to email and phone queries on Monday and Tuesday.
Yet even as the school maintained complete silence on the event, they were evidently working to scrub it and its exclusive mandate from public websites. The event's Facebook page had been taken down as of Tuesday evening. A listing on the school's website that had previously advertised the mixer as a "closed event" had been changed by Tuesday evening, now claiming that the event merely "centers Black 7C queer, trans and intersex students, staff and faculty."
The Department of Education declares unambiguously that Title VI is applicable to virtually every institution of higher education in the country. "In the education arena, Title VI's protection applies to all…colleges and universities—public or private—that receive federal financial assistance," the department states, adding that the provision "extends to all aspects of these institutions' programs and activities." The Claremont Colleges all accept federal aid as a form of tuition payment.
The consortium has in the past courted controversy with racially exclusive programming on campus. In 2018 Scripps College promoted a no-whites-allowed pool party on campus. After intense media attention, the school first desegregated the event and then postponed it.
The Queer Resource Center itself has not been free of the specter of bias. Several years ago the center hired a new director, Jonathan Higgins, to lead the organization; it was subsequently revealed that he had a history of anti-white comments on his personal Twitter page, something Pomona College was aware of when it hired him. Higgins, who had not yet begun working at the QRC, was subsequently passed over for the position.
The Claremont Independent, an independent campus newspaper, notes that the Queer Resource Center has several full-time and part-time staffers as well as a budget of at least $350,000. The center has its roots in 1970s gay activism.
MORE: Decried as campus hate crime, missing LGBT flag was actually one big 'misunderstanding' 
MORE: University hosts no-whites-allowed faculty and staff listening sessions
IMAGE: hafizi / Shutterstock.com
Like The College Fix on Facebook / Follow us on Twitter