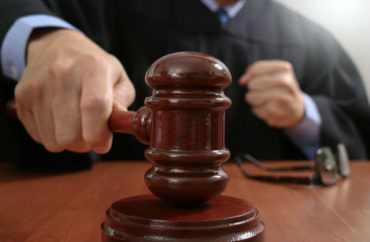 College administrators think they can oversee a criminal justice apparatus, but they're wrong
As The College Fix reported earlier this week, Southern Oregon University has on its books a bizarre and quite indefensible policy: at that institution, "students who are cleared of sexual misconduct at the school do not have the accusation immediately expunged from their record." Indeed, the accusation stays on-file for five years before it is destroyed. School officials justified the record-keeping practice by citing a law governing how universities are supposed to handle student records, though it is not at all clear that the law says what the school thinks it says; in any case, the Oregon Secretary of State's office washed its hands of the matter when contacted by The Fix, suggesting that the school's policy is arguably an internal one.
That a school would keep an innocent student's name on-file as an accused sexual criminal for half a decade represents a stunning defection from what we should consider administrative norms. But when it comes to issues regarding sexual assault and misconduct, colleges have increasingly resorted to unjustifiable rules and regulations such as this. It is a symptom of the modern university's inability to know when it is in over its head.
We are all familiar with the kangaroo courts that have sprung up on campuses in recent years: the sham trials that abandon neutral pretense, refuse to allow accused students to defend themselves properly, and declare young men guilty on the thinnest shreds of evidence. A great many campus officials are determined to maintain this status quo, to the point that many of them are refusing to follow the Department of Education's revised guidelines on the matter.
To this one must also add the administrative policies, like that at Southern Oregon University, that are openly and profoundly prejudicial toward not only students who have not been proven guilty but towards ones who have been determined innocent! Surely this represents little more than a shameful political sop to campus rape activists, who often seem as determined to find young men guilty of sexual crimes as Cotton Mather was to find witches in Salem.
We find ourselves in this mess primarily because campus administrators decided that they could adjudicate as serious and as sensitive a matter as sexual assault free from the hysterical politics of campus progressive activism. That the two might ever become entwined in a toxic mess apparently never occurred to anyone. Or perhaps it did and nobody cared. In any case, it would do a great deal of good if colleges got out of the business of adjudicating and prosecuting what are, we should not forget, matters of criminal law. Campuses should leave criminal behavior up to the criminal courts—and they should stop bowing to campus politics, which have only made things worse.
MORE: Universities shouldn't be in the sexuality business
IMAGE: Shutterstock
Like The College Fix on Facebook / Follow us on Twitter