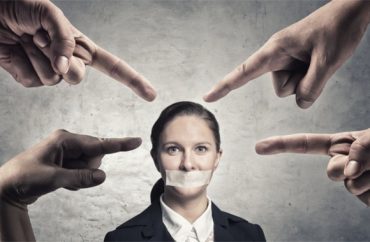 All signs point to maybe
Before diving into the substance of what political scientist George La Noue has to say in the latest issue of the journal Academic Questions, I want to tip my cap to the way he says it.
His chosen title is "Campuses as Faux Nations" and he begins by telling fans of college sports that they are not the issue:
The problem is not the affectation adopted by many campuses labeling their sports fan base as "nations," with their own websites and Facebook pages. To be a citizen of those "nations," it helps if you are consumed with the coming and going of millionaire coaches and the minutiae of recruiting. Thus, the University of Michigan has its Wolverine Nation and, not to be outdone, the University of Texas has two such groups, the Longhorn Nation and Burnt Orange Nation. My campus uses the term #RetrieverNation, though actual measures of attendance would make retriever village more accurate…
La Noue's school, from which he is, unfortunately, retired to emeritus status, is the University of Maryland Baltimore County.
But perhaps one reason he is retired is that he objects to the way things are done on many campuses today. La Noue says that universities seem to want to be a nation unto themselves, one that has far fewer guarantees of rights for students and faculty than that actual nation that they reside within.
He points out, for instance that Virginia Tech "has made potentially punishable student speech involving 'telling unwelcome jokes about someone's identity,' 'urging religious beliefs on someone who finds it unwelcome,' using the university's computer networks for 'partisan political purposes' or 'unwarranted annoyance,' or being present when someone makes an inappropriate comment and not reporting it. Bias related incidents regarding twelve different group identities can be referred for formal disciplinary proceedings, if they occur on or off campus or on social media. Students are also forbidden from distributing literature or petitioning for signatures 'without prior written authorization from the University.'"
That leads him to ask, "how did American higher education arrive at so many censorious rights-negating policies and what can be done about them?"
One remedy, that I am not, personally, all that wild about, is litigation. The group Speech First, which has racked up an impressive string of victories against the Universities of Michigan, Texas, Illinois, and Iowa State, has turned its legal fire on Virginia Tech.
So far as I can tell, Speech First is likely to win that case. Virginia Tech is a public, land grant college. The courts thus have a clean shot at the application of the First Amendment here, and are inclined to take that shot.
The more interesting thing about the lawsuit is who, exactly, it calls out. "The litigation lists twenty individual administrators and board members as defendants," La Noue writes. Why would the group do that? Perhaps because "courts have begun to signal there might be consequences in the form of damages for those who are responsible for obviously unconstitutional policies," and this very much includes the Supreme Court.
Suing college administrators could, in theory, raise the cost of meddling with speech to the point where college administrations are less likely to go there.
Le Noue believes that the "new judicial openness to holding campus authorities accountable through the imposition of personal damages" might be better than "the 'whack a mole' approach now used."
Normally, this is the part of the column where I sign off with some polemical point, but instead I will ask readers, "What are you still doing here?" Please go read La Noue's whole article. Good chance you'll learn a lot from it, and enjoy it.
MORE: Alabama university sued for violating recently implemented free speech law
IMAGE: NoSpeech.Shutterstock
Like The College Fix on Facebook / Follow us on Twitter