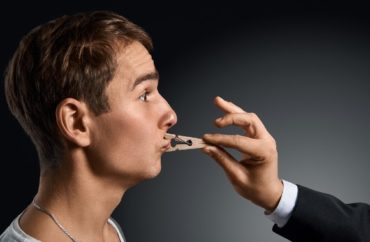 A 2019 law clearly forbids preapproval, attorneys argued
Alliance Defending Freedom has filed a lawsuit against the University of Alabama in Huntsville for violating the free-speech rights of student activists and for breaking a 2019 state law and the free-speech protections of the state constitution.
The conservative legal nonprofit filed the state lawsuit on behalf of the Young Americans for Liberty chapter in response to a university policy that requires three days preapproval to assemble on campus.
It's the second lawsuit filed this year against a University of Alabama university — in May, ADF also sued the University of Alabama in Birmingham for similar policies.
While the university has a policy on spontaneous expression, "limits such speech to 'defined areas' (i.e., speech zones) that make up a very small portion of the campus," the lawsuit said.
"The Court should therefore strike down the University's prior approval requirement," ADF said. It should also strike down "the spontaneous speech exception, and related speech zones, and enjoin the University from enforcing these restrictions against Plaintiffs."
Joshua Greer is the president of YAL and a junior at the public university.
He and his group "desire to express their message on the University campus through
a variety of means," the attorneys said. This includes distributing information, passing out signs and setting up tables on campus to talk to students about a variety of issues and recruit for their group.
Lawsuit alleges that trustees, officials have ignored the 2019 free-speech law
The lawsuit said that the board of trustees, who are named as defendants, have deliberately ignored the Campus Free Speech Act.
Students can be exempted from the three days prior approval if the content they wish to express refers to "recent news or events" or if they are "distributing print literature."
"The prior permission requirement, the exemptions to it, and the speech zones are an affront to the Campus Free Speech Act and the Alabama Constitution," ADF said.
A June 2020 resolution from the trustees, passed the month before the law went into effect on July 1, 2021, appeared to support free-speech, but gave the university an exit valve, according to the lawsuit.
The language of the resolution said the university will support free speech "[e]xcept as limitations on that freedom are appropriate to the functioning of the campuses and permissible under the First Amendment to the Constitution of the United States."
The University of Alabama board also said it "will continue to exercise its broad power, granted by the Constitution of Alabama, to manage and control the institution's activities, affairs, operations, business, and property."
Then, the lawsuit said, the board added in July 2020 a new section that created the free speech zones, in violation of the law.
MORE: Alabama university threatens to suspend students for 'vileness'
IMAGE: Andrii Avram/Shutterstock.com
Like The College Fix on Facebook / Follow us on Twitter