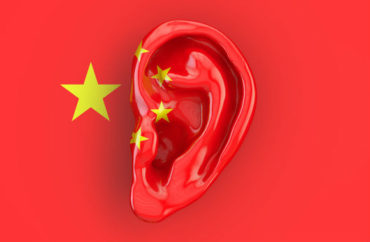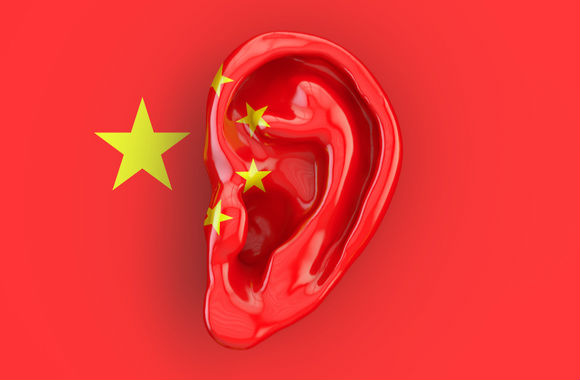 UPDATED
'China seems to be the primary actor in the nontraditional collection space'
Federal lawmakers are ramping up pressure on Confucius Institutes hosted by American colleges, even as some of the schools close or announce plans to shutter the Chinese-funded organizations.
Following up on a June op-ed by Sen. Chuck Grassley of Iowa, former chairman of the Judiciary Committee, last month Sen. Josh Hawley of Missouri pressed two institutions in his state to reconsider their relationships with foreign actors.
At least two bills have been introduced in the Senate, one by Grassley, that would crack down on Confucius Institutes in America as part of a broader push to curtail foreign influence.
Several members of the veteran senator's staff even met with the University of Iowa recently to urge it to cut ties with its Confucius Institute on the university's campus. "Senator Grassley's office made clear to staff members at the University of Iowa that we have serious concerns about its Confucius Institute," a staffer from his office told The College Fix.
"As public reports have indicated, China has focused its attention on U.S. academic research and U.S. universities and colleges," he said. "China seems to be the primary actor in the nontraditional collection space."
A 'fairly significant pattern of espionage'
Often described as Chinese cultural centers, Confucius Institutes are funded by China's communist regime. Several lawmakers have identified them as vessels through which China can engage in nontraditional intelligence collection, obtain taxpayer-funded research, and spread communist propaganda on American campuses.
The National Association of Scholars, one of the most vocal critics of the institutions, has documented 90 Confucius Institutes operating in the United States as of July.
But the public criticism appears to be making administrators think reconsider the value proposition of the institutions.
Three Florida universities alone shuttered their institutions last year, as did Texas A&M University. President Trump signed a law last summer that bans defense funding for Chinese-language programs at colleges that host the institutions and requires colleges to make public their agreements with Confucius Institutes.
That pace is not fast enough for some senators.
MORE: 2 in 3 colleges with Confucius Institutes violated the law
Prompted by the testimony of FBI Director Christopher Wray last month, Sen. Hawley asked Missouri's two hosts of Confucius Institutes to "reconsider the costs and risks that come with" their campus presence and "with entering any other agreements with the Chinese government."
In letters to the University of Missouri and Webster University, he accused the public and private universities of complicity in "China's efforts to spread propaganda, suppress academic freedom, and threaten the national security of the United States."
The freshman Republican cited Wray's testimony that the institutes have a "fairly significant pattern of espionage" at their academic hosts, and that they offer a platform for China to spread propaganda, "to encourage censorship, to restrict academic freedom, et cetera."
He noted that institute partners "sign contracts that prohibit them from 'tarnishing the reputation' of Hanban," the Chinese sponsor of the institutes, "and Hanban sends teachers and textbooks from China that are designed to promote a positive image of the [People's Republic of China] and suppress any discussion of the 'three Ts': Tibet, Taiwan, and Tiananmen Square."
The universities can expect the scrutiny of three Senate committees, including Hawley's Small Business Committee, if they continue hosting the institutes, he said.
Grassley warns 'foreign thieves' targeting University of Iowa – He cites concerns over China's ties to #UI Confucius Institute. https://t.co/JYK8nIbpnD via @gazettedotcom

— Vanessa Miller (@VanessaMiller12) June 4, 2019
DOJ stuck with sending 'a please and thank you letter'
Sen. Ted Cruz of Texas offered his own solution for Chinese influence over American institutions with last year's Stop Higher Education Espionage and Theft Act.
Grassley followed early this summer. Shortly after penning an op-ed about the foreign threat to taxpayer-funded research, including from Confucius Institutes, he introduced the Foreign Agents Disclosure and Registration Enhancement Act.
Co-sponsored by Sens. Dianne Feinstein, John Cornyn, Jeanne Shaheen, Marco Rubio and Todd Young, it would amend the Foreign Agents Registration Act to enhance disclosure requirements for monetary relationships between foreign actors and domestic institutions.
FARA has been on the books since 1938 but federal agencies have failed to strictly enforce its provisions, according to Grassley. He says it contains numerous exemptions and loopholes that allow many financial relationships between foreign actors and domestic institutions to go undocumented.
Grassley's staffer told The Fix the bill is "aimed at FARA issues across the board," from tightening existing FARA regulations to improving the investigative tools that are legally available to the Department of Justice.
MORE: U.S. finally investigating secret foreign funding of American universities
Currently, the Department of Justice lacks civil investigative demand authority. "So if DOJ believes that an entity — whether it's a Confucius Institute or a lobbying firm two blocks from Capitol Hill — is dodging its FARA registration requirements, one of the only actions DOJ can take under current law is to send a letter of inquiry," said the staffer. "The Department could also convene a grand jury and issue a subpoena, but that is a more burdensome process."
Grassley's bill provides this authority – "essentially an administrative subpoena" that lets the agency "more quickly compel by law the disclosure of documents or records or testimony from an entity or person who the department suspects may be violating FARA," the staffer said. Currently DOJ "relies heavily on voluntary cooperation," even from entities who are "less likely to cooperate."
Foreign influence over domestic institutions extends far beyond Confucius Institutes. Although Grassley's bill could allow for further investigation of universities hosting Confucius Institutes, it is mostly aimed at targeting lobbying efforts and public relations campaigns that are being influenced by foreign agents.
MU's Confucius Institute is a tool for communist propaganda, a "threat to academic freedom" and a "danger to our national defense," and the university should cut ties with it, Sen. Josh Hawley, said in a Wednesday letter to Chancellor Alexander Cartwright. https://t.co/aoQA0hxfy4

— Senator Hawley Press Office (@SenHawleyPress) July 25, 2019
'The law is outdated and full of loopholes'
Of the many exemptions included in FARA, one the most problematic for lawmakers has exempted "Any person engaging or agreeing to engage only in activities in furtherance of bona fide religious, scholastic, academic, or scientific pursuits or of the fine arts."
Scrutiny of FARA regulations goes beyond the political sphere. Rachelle Peterson, director of research at the National Association of Scholars, told The Fix "it has been assumed that all foreign-funded campus centers are bona fide academic programs."
But this assumption is dangerous because "Confucius Institutes are tools of propaganda for the Chinese government, which has invested heavily into building a network of influence across American academia," she wrote in an email.
Federal law requires disclosure of annual gifts above $250,000 from a foreign source to colleges, "but the law is outdated and full of loopholes," Peterson said. In order to increase transparency of relationships between domestic institutions and foreign donors, Peterson argues the law should lower the threshold to $50,000 and compel the disclosure of "the name of the donor … along with any strings attached to the gifts."
Beyond those provisions, Peterson also suggests that "anyone registered under FARA as a foreign agent should be subject to the same foreign gift disclosure requirements, to prevent foreign parties from running gifts through US-based agents."
CORRECTION: Due to a misunderstanding by The Fix, the original article included quotes from an interview that was not on the record. Those quotes have been replaced with authorized quotes.
MORE: China scholars agree 'self-censorship is a problem' in their field
MORE: UMass-Boston demands $1,500 to turn over Confucius Institute records
IMAGE: AlexLMX/Shutterstock
Like The College Fix on Facebook / Follow us on Twitter