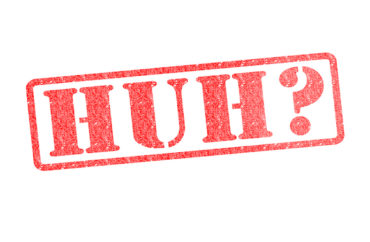 A professor at Canada's Mount Allison University has been suspended without pay due to student complaints about her allegedly "racist" and "discriminatory" personal blog.
Professor Rima Azar, who teaches health psychology at the New Brunswick institution, also will have to undergo "equity, diversity and inclusion training" for her transgressions, the CBC reports.
These transgressions include "denying systemic racism," "talking about BIPOC students in unkind ways" and "labelling Black Lives Matter a radical group," according to then-president of the Mount Allison Students' Union Jonathan Ferguson.
Ferguson said he received "multiple complaints" about Azar's writings back in February.
In response to a student's tweet, one of Azar's posts read "[New Brunswick] is NOT racist. Canada is NOT racist. We do not have 'systemic' racism or 'systemic' discrimination. We just have systemic naivety because we are a young country and because we want to save the world." Azar named the student in the post.
Mount Allison Communications Director Robert Hiscock said the two-month investigation into the matter "has made significant findings requiring action," but refused to cite examples noting confidentiality agreements and school policy.
New Students' Union President Charlie Burke highlighted Azar "calling out" students by name on the blog: "At the end of the day, it is unprofessional to comment on students' beliefs," she said. "We believe that students have a right to a safe learning environment and should feel safe" bringing up certain subjects in the classroom.
MORE: Mount Allison 'feminist geography' prof argues tall buildings are sexist
Mark Mercer, head of the Society for Academic Freedom and Scholarship, said the investigation and subsequent penalties are a "blow to academic freedom and to the vital tenet of free speech on campus."
In a Sunday op-ed, he wrote "Mount Allison University launched an investigation of Dr. Azar after receiving complaints that she wrongfully discriminated against and harassed Mount Allison students by posting on her blog what they describe as hurtful views, and, perhaps, by having been a little testy in exchanges with a student or two […] Really, that's it."
The [S]ociety [for Academic Freedom and Scholarship], which rallied to Azar's defence in February and urged Mount Allison to rethink its decision to call a review, said the university should have handled the situation differently.

"They should have explained to the students that these are ideas and opinions that the professor is expressing, and if they wish to rebut them they are free to do so — and leave it at that," Mercer said in an interview Thursday.

Instead, he said, "they launched an investigation, and now we discover that Dr. Azar is being suspended without pay … and that's outrageous. The most we would expect [as a] disciplinary procedure would be a letter of reprimand, and even that would be improper."

Mercer said universities are "signalling" their commitment to the goals of social justice movements by vigorously prosecuting allegations.

But in so doing, he said, they will ultimately put a chill on the expression and discussion of ideas.
The @MountAllison mobbing of Arab-Cdn prof Rima Azar is quite something. E.g Professor White Dude (Dave Thomas: "critical theory, he/him, settler") stunningly-&-bravely proposes an "event" where he'll explain why Dude Dave's "academic freedom" matters, but not Azar's. But then… https://t.co/dDOCM1rGCG pic.twitter.com/we0Q58JmxL

— Jonathan Kay (@jonkay) May 8, 2021
Azar has started a GoFundMe campaign to assist her with associated costs including those for her coming legal challenge.
Read the article and Mercer op-ed.
MORE: Canada's Conservatives challenge Liberals w/campus free speech plan
IMAGE: chrisdorney / Shutterstock.com
Like The College Fix on Facebook / Follow us on Twitter