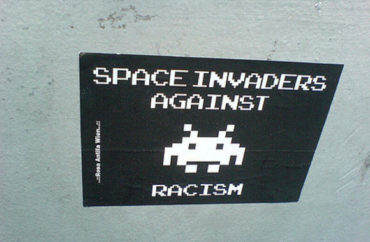 A researcher at the University of Saskatchewan claims the lack of characters of color in contemporary video games has an effect similar to that of "everyday" racism.
Cale Passmore, of the university's Human-Computer Interaction Lab, says he was "driven" to find out how about the health and psychological effects games' lack of diversity has on individuals.
"We started out talking to friends, people of colour, we created a survey that asked the types of questions that are on people's minds but get buried or not approached," Passmore told CBC News.
The result was a 92-question survey which ultimately was tested on 300 Americans. Passmore said the results "showed that the lack of diversity affected people in different ways depending on their own experiences."
"The same long-term effects of depression, detachment, disengagement, low self-worth are present as outcomes, as you would see in everyday, daily racism," he said.
Passmore said the research found that "colour-blindness" is part of the reason behind the lack of diversity.

As an example, he said game developers might create a skin-tone option for a character with Caucasian features, creating what he said was effectively a character in "black face."

Passmore said one of the main findings of his research was that most people who play video games want to play as a character that reflects themselves.

Most of the people surveyed, regardless of their ethnic backgrounds, agreed that most video game characters are white and that most non-white characters are stereotypes.

But when it came to assessing the extent of the problem, Passmore said the observations of participants who identified as being a person of colour were more accurate when compared to the actual data on the lack of diversity.

The survey participants were also asked how they think the United States would respond to greater ethnic and racial diversity in games, and Passmore said the respondents were divided.
As a solution, Passmore noted one can use "all the science to try to create an accurate character that is different to yourself," or you can just bring the folks "you're wishing to represent."
MORE: How to use video games to 'beat up' President Trump
MORE: Middle Ages-themed video games 'legitimize' white supremacy, privilege
IMAGE: Jonathan Nausner/Flickr
Like The College Fix on Facebook / Follow us on Twitter