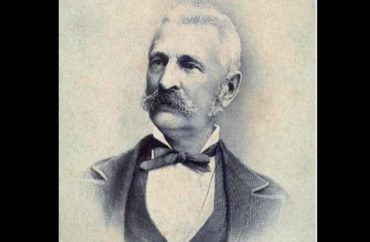 Judge rules lawsuit against university can continue
A lawsuit from descendants of Serranus Hastings against the University of California can continue, a state court ruled recently.
Descendants of Hastings (pictured) filed a lawsuit in 2022 to stop the renaming of the University of California Hastings College of the Law after Governor Gavin Newsom signed legislation on Sep 23. of last year to rename the school. If renaming moves forward then the descendants want their ancestor's money paid back, with interest.
Attorneys for the law school wanted to dismiss the lawsuit. "The [June 5] decision by the California Court of Appeal for the First District in San Francisco allows the case to proceed at the trial court level," Reuters reported.
The new change will cost millions to implement and also removed the hereditary board seat for the law school that belonged to the Hastings' family, as part of the initial $100,000, paid in gold coins in 1878, given by its ancestor to fund it as The College Fix previously reported.
The value today could be $3 million, according to one calculation.
"Hastings was a California Supreme Court justice whose financial support established the law school," Reuters reported. "But historians have said he also orchestrated killings of Native Americans in order to remove them from ranch land he purchased in Northern California."
The lawsuit from Hastings' descendants addressed these claims that were used to justify the renaming of the law school.
"Beginning in 2017, critics claimed in a couple of poorly sourced opinion pieces that S.C. Hastings fomented and financed raids by State-run militia on Native Americans in the late 1850's and early 1860's and that the College should therefore consider changing its name," the original lawsuit stated. "Although there is no known evidence that S.C. Hastings desired, requested, or knowingly encouraged any atrocities against Native Americans, the accusations against S.C. Hastings soon snowballed."
MORE: Check out the Campus Cancel Culture Database
IMAGE: Rieman and Co/Wikimedia Commons
Like The College Fix on Facebook / Follow us on Twitter