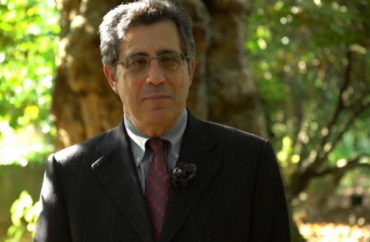 A professor of pediatrics and public health at Boston University received a hefty payout from the American Medical Association after he was forced to resign his post as editor of its prominent medical journal because it questioned structural racism in healthcare in a podcast and tweet.
A federal filing prepared by the IRS shows the professor, Dr. Howard Bauchner, signed a separation agreement with the AMA for $496,934 in "contractual separation payments" by the end of 2021, The Chronicle of Higher Education reported in mid-May.
An AMA official declined recent requests for comment from The College Fix on any personnel matters, including general severance information.
Bauchner did not respond to a request for comment. He served as editor-in-chief of the Journal of the American Medical Association from 2011 until 2021 and was credited with its growth and success during his tenure. A female doctor of color in 2022 was subsequently selected to serve as his replacement.
Dr. Edward Livingston, health sciences professor of surgery at UCLA School of Medicine, was also forced to resign as deputy editor of the journal. He had hosted the podcast.
The controversial tweet had stated: "No physician is racist, so how can there be structural racism in healthcare?" At the time, the AMA quickly apologized for the tweet and podcast.
"The AMA's House of Delegates passed policy stating that racism is structural, systemic, cultural, and interpersonal and we are deeply disturbed—and angered—by a recent JAMA podcast that questioned the existence of structural racism and the affiliated tweet that promoted the podcast," its CEO Dr. James Madara had said.
Bauchner was not featured on the podcast episode and did not write and publish the tweet, but took responsibility in a statement released with his resignation, saying "I remain profoundly disappointed in myself for the lapses that led to the publishing of the tweet and podcast."
The Chronicle reported that in addition to the separation payments, "Bauchner earned an additional $582,000 from base pay in 2021, plus $16,000 in unspecified, but still taxable compensation. The AMA's filings with the IRS do not specify the exact terms of its agreement with Bauchner, and so it is unclear if he was owed additional separation payments in the years after 2021."
Dr. Stanley Goldfarb, chairman of the medical watchdog group Do No Harm and former associate dean of University of Pennsylvania School of Medicine, said the incident was an example of cancel culture.
Goldfarb said "there is absolutely no question that Dr. Bauchner left his position at JAMA because of his association with an interview that merely stated that when people speak about racism, they really are talking about an economic situation and not actually speaking about truly racist behavior."
He added "the proponents of so-called structural racism have created a linguistic trap" where "all disparities are immediately relegated to the result of some oppressive activities."
Do No Harm is an organization composed of physicians, healthcare professionals, medical students, patients and policymakers who are united to protect healthcare from radical, divisive and discriminatory ideology.
Goldfarb said he believes "medicine should be devoted to treating and preventing illness" and not "a vehicle for creating social change."
MORE: Structural racism controversy forces resignations of two white profs from medical journal
IMAGE: YouTube screenshot
Like The College Fix on Facebook / Follow us on Twitter