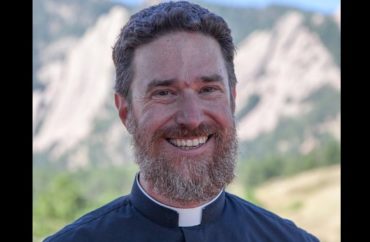 'Currently, there are 22 active priests that are alumni of University of Colorado-Boulder'
One Catholic campus ministry center is doing what it can to ensure future generations have priests – and it is accomplishing this work at a liberal school in a liberal town.
The St. Thomas Aquinas Center at the University of Colorado-Boulder continues to help young men realize their call to the priesthood.
"What sets the Catholic Center at the University of Colorado apart from other Catholic college ministry programs is the number of vocations that have emerged from Colorado," National Catholic Register reported. "Currently, there are 22 active priests that are alumni of University of Colorado-Boulder, with the majority of them attending the university in the last 20 years."
Three more will enter seminary next year.
One reason for the success is that the ministry is designed to mimic seminary formation. The liturgy is also known by locals and those who have attended to be reverent and respectful, according to sources (my wife).
"The Catholic Center has structured its ministry around the four areas of the formation of priests," director Peter Mussett, a Catholic priest, told National Catholic Register. "We've done that so that we can always consider the formation of the whole human person," Mussett (pictured) said.
Those four areas are "spiritual, intellectual, human, and pastoral," according to Saint John Vianney Theological Seminary, which serves the Archdiocese of Denver.
"When a student comes here, they're at various levels of engagement with the faith," Mussett said. "Our job, as a center, is to [provide support] and formation to them where they continue to deepen their relationship with God. Because as you move towards God, then you begin to discover your vocation written on the heart of God."
Some students are not even waiting until graduation – one student, Nathan Bailey, "will be entering the Norbertine Fathers' monastery in Orange County, California," the NC Register reported. (Say hello to our friend Pat Cross while you're there).
The success of CU-Boulder's program shows a sign of hope for priestly vocations for the Catholic Church.
The College Fix has previously reported on the success conservative Thomas Aquinas College has seen in producing priests and religious brothers and sisters.
CU-Boulder's success should show that it does not take a conservative Catholic campus to produce vocations – rather, it can happen anywhere where authentic and intentional education and worship occurs.
MORE: Bishop wants to see more priests come out of Ohio State University
IMAGE: ThomasCenter.org
Like The College Fix on Facebook / Follow us on Twitter