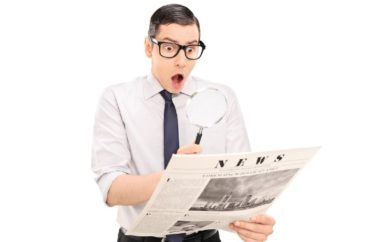 Critical of Loyola officials for granting exemptions to vaccine mandate
The editorial board of the Loyola Phoenix said that university official "bow[ed] to hate groups" by granting a religious exemption to its student vaccine mandate.
The campus paper at Loyola University-Chicago said the Catholic college never should have granted religious exemptions because the students were represented by Liberty Counsel, which the editorial board says is a "hate group," based on the Southern Poverty Law Center's definition.
The editorial board is opposed to legal actions and political positions of the Christian nonprofit, despite them being in furtherance of the teachings of the Catholic Church.
The Phoenix noted that Liberty Counsel had written that "Homosexual conduct can result in significant damage to those involved who engage in such conduct."
"All sexual acts between persons of the same gender are intrinsically evil and always objective mortal sins," the Catholic Church teaches, and "[t]he promotion and spread of homosexuality is offensive to God and is gravely harmful to families, the Church, and society in general."
The editorial board also took issue with Liberty Counsel's representation of pro-life activists who protested outside of an abortion facility — which the Phoenix refers to as a "prenatal clinic." "Not to mention their legal aid to conversion therapy groups in Florida or when they 'successfully challenged' a lower court decision in the Supreme Court to allow protesters to harass those seeking healthcare at a Florida pre-natal clinic," the Phoenix wrote.
"Groups like these — who fight and speak against the students who attend classes here every day — shouldn't have a seat at the table," the editorial board wrote, describing the legal nonprofit who helped students ensure they could attend classes despite a vaccine mandate.
The College Fix contacted the editorial board this morning and will update the article if it hears back.
The Fix asked if the board also viewed the Catholic Church as hateful for sharing similar views on homosexuality. The Fix also asked for an explanation of how the Liberty Counsel's positions on other issues was relevant to its legal representation of students opposed to coerced vaccination.
"Make the vaccine mandatory," the editorial board concluded.
MORE: College basketball team plans to skip season over vaccine mandate
IMAGE: LjupcoSmokovski/Shutterstock.com
Like The College Fix on Facebook / Follow us on Twitter