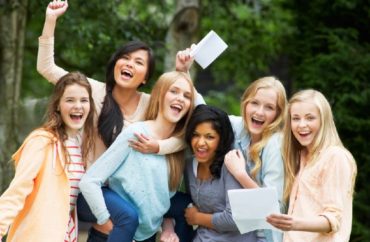 More than 40 students win a reprieve after attorneys sent Loyola a demand letter
Loyola University Chicago has agreed to grant religious exemptions to its vaccine mandate instead of potentially going to court.
The Catholic university requires all students, faculty and staff to get vaccinated, but denied exemptions to a number of Christian students who had objections to the vaccine. Its policy would have banned students from enrolling in classes and entering university buildings.
But at least 40 students have now obtained exemptions from the mandate after legal threats from Liberty Counsel, a conservative nonprofit.
"Forcing any person to receive one of these COVID injections is a violation of both state and federal law," the nonprofit's chairman Mat Staver said. "In addition to federal law protections, Illinois has strong conscience protections."
The possibility of a lawsuit evidently convinced the Jesuit Catholic university.
"All Loyola students who have contacted Liberty Counsel after their exemptions were wrongfully denied have now been granted exemptions and are allowed to remain enrolled for the fall semester," the legal group said.
"The students objected based on the fetal cell line/abortion connection since each of the three injections available were either produced or tested with fetal cell lines that originated in elective abortions."
Loyola did not provide comment to The College Fix on an updated number of exemptions and any further changes to the policy. The Fix first emailed spokesperson Anna Rozenich on August 11. She acknowledged the email and promised to respond.
MORE: Washington vaccine mandate sets up clash with head football coach
She did not provide any further comment and has not responded to an August 25 follow-up reminder email.
Initially, a group of 11 students – who remain anonymous – were denied a religious exemption from the vaccine after they objected on the basis of the abortion-linked vaccine. "These students did not want to be forced to choose between their faith and their education," Liberty Counsel said.
The nonprofit Christian, conservative legal group did not comment further to The College Fix when asked to see an example of a denial a client received. The Fix also asked communications director Holly Meade what the faith backgrounds were of the students.
Meade only provided the Fix with a copy of the announcement.
According to the August 4 letter sent to Loyola, the students are all Christians "who [believe] that all life is sacred, from the moment of conception to natural death, and that abortion is a grave sin against God."
"Each student has a faith tradition, interprets Scripture, and understands based upon the instruction of, and personal revelation from, the Holy Spirit," according to the letter, "that any practice or product that condones, supports, justifies, is connected with, or benefits from abortion, however remote, is sinful and must be denounced and avoided."
All of the American vaccines have a connection to abortion, according to the Charlotte Lozier Institute.
The Vatican has said that individuals may take the vaccine without fear of having sinned, but that all vaccinations must be voluntary. That has not stopped Catholic universities such as Creighton and Loyola from mandating the vaccines.
Loyola Marymount, a Jesuit university in Los Angeles, is currently being sued in federal court for its own vaccine mandate.
MORE: Community college withdraws vaccine mandate after nine days
IMAGE: Oliver Omg/Shutterstock.com
Like The College Fix on Facebook / Follow us on Twitter