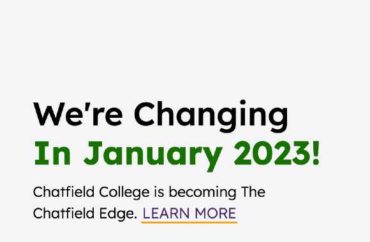 'It allows us to conserve our endowment and maximize our resources'
Chatfield College in Ohio, "which operated for five decades as a two-year Roman Catholic college" is transforming itself into a full-time nonprofit student services center, Inside Higher Ed reported September 13.
Fall 2022 will be Chatfield College's final academic semester, according to a college news release.
The new institution will be called Chatfield Edge, according to the release. It will help students prepare for college and careers through counseling, college application assistance, mentorship and scholarships, as well as basic skills such as interview prep and budgeting.
Approximately 100 students remain enrolled at Chatfield College, Higher Ed Dive reported. The college has arranged "teach-out agreements" allowing these students to finish their degrees at Cincinnati State Technical and Community College or Southern State Community College.
The nonprofit will launch with just three employees, according to Higher Ed Dive.  The former college's endowment will fund student scholarships to attend other institutions.
"Officials pinned the decision on declining enrollment worsened by the coronavirus pandemic," according to Higher Ed Dive. 
The institution will focus on"adult learners, first-generation college students, and students who have tried college before and failed but want to return," according to the news release.
"Given enrollment declines accelerated by the COVID-19 pandemic and demographic trends that show decreasing numbers of high school graduates, transitioning now provides the best path forward," Chatfield College President Robert Elmore said, according to the release. "It allows us to conserve our endowment and maximize our resources, so we can continue to support students in our community through education for years to come."
MORE: Administrators are not your parents
IMAGE: Chatfield College
Like The College Fix on Facebook / Follow us on Twitter