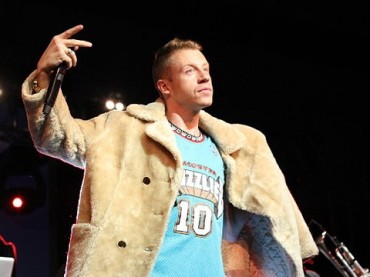 The Huffington Post reports that Macklemore & Ryan Lewis, a Seattle-based hip-hop duo known for their Bible-bashing song "Same Love," is slated to perform in Omaha. And Creighton University, a Catholic institution, is handing out free promotional passes in order to encourage students to attend the concert.
According to HuffPo, "Two sophomores, Ben Thompson and Christina Laubenthal, wrote a letter to the campus newspaper arguing the school had an obligation to oppose the ticket giveaway because supporting the music duo was in 'direct opposition with Catholic social teaching and Creighton's stated values.'"
The lyrics of Macklemore's "Same Love" blast biblical Christianity:
The right wing conservatives think it's a decision
And you can be cured with some treatment and religion…
Followed by:
We paraphrase a book written thirty-five-hundred years ago…
And then:
When I was at church they taught me something else
If you preach hate at the service those words aren't anointed
That holy water that you soak in has been poisoned…
Nevertheless, the university has decided to move forward with the concert promotion and released a statement saying, "We want our students to be able to think critically and reach solid values that will guide them through the remainder of their life."
**CORRECTION** This article originally reported that Creighton University was hosting the concert by Macklemore. That was incorrect. Rather, the university is handing out promotional free passes to a concert by the group at a nearby facility off campus. The article has been updated to reflect this correction.
Click here to Like The College Fix on Facebook. / TWITTER: @CollegeFix
(Image Source: SanFranciscoFoghorn/wikimedia commons)