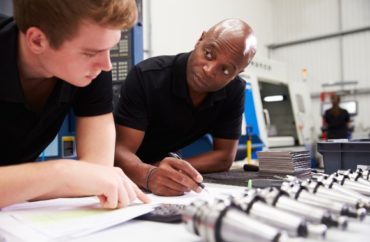 Improving pre-vocational opportunities for high school students is a 'bipartisan issue,' policy expert said
American high school education should include more options for practical instruction in career skills as well as college prep instruction, according to a Washington-based think tank.
The Progressive Policy Institute, a center-left nonprofit organization, recently released a policy paper recommending prioritizing career training.
"It is time for our education system to undergo much-needed reform and finally reinvent high schools," according to the policy brief.
The center called for bipartisan government funding for every student who wants career-focused learning.
President Jenn Robinson of The James G. Martin Center for Academic Renewal, said that "many of PPI's proposals are worth pursuing."
"For too long, our policies and culture have promoted university education at the expense of career and technical education, " Robinson told The College Fix via email on May 5. Refocusing resources on workforce skills is a smart move."
Career learning opportunities are "something that we have historically undervalued," Taylor Maag, the public policy expert who wrote the paper, told The Fix in an email.
Such programs already exist, according to the brief, yet often they receive less government funding than purely academic alternatives.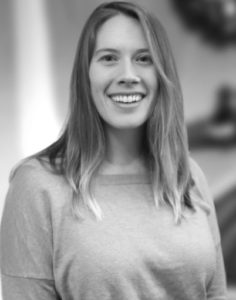 If she were to name all the examples, the list would be "a thousand pages long," Maag (pictured) told The Fix via video chat.
For example, Modern Apprenticeships Indiana, a model program according to Maag, is a "two- to three-year program designed to prepare Central Indiana high school students for the workforce with paid, hands-on experience that complements their traditional coursework," according to its website.
"Apprentices start in their junior year and pursue jobs in growing fields such as business, advanced manufacturing, and information technology," its website states. "Afterward, they can continue on to a college degree or jump right into the workforce."
Modern Apprenticeships Indiana and similar novel programs offer a pathway to gainful employment for students who may not want college or be able to attend, Maag said.
At the same time, many high school apprentices participating in MAP and similar programs are more likely to go on to college or post-high school training or vocational programs.
That's because "they have that contextualized education path where they are learning skill-sets along with academia," she said. "It's benefitting all students and ensuring that they're going to have stronger career and economic outcomes in their future."
"There's obviously so much work happening in so many states," Maag said, praising Illinois as having "a history of leading this work" and also highlighting its passage of the Postsecondary and Workforce Readiness Act in 2016. That law was dedicated to "enabling high school students to engage in career and [post-high school] education development activities and incentivizing achievement in career-oriented education, particularly in high-demand industry sectors," according to the Illinois General Assembly.
Maag also highlighted Texas for having many "partnerships across the education, workforce and higher ed systems to develop these pathways," and Arizona for having a "statewide intermediary that's really working to connect their K-12 and postsecondary education partners."
States politicians have been thinking, "Hey, we need to create opportunities that are more inclusive of our students and also help our businesses stay in our state and invest in talent and development strategies," Magg said.
Republicans, as well as Democrats, support vocational education in high school, Maag said
"Generally speaking, if you have a bachelor's degree, your long-term economic outcomes are better than if you do not have a degree," Maag told The Fix.
However, her team hopes to inform policies that will give non-college-bound students an equal shot at a decent income and career.
"If we create better alternatives to college, in addition to keeping our college systems and post-secondary systems strong, we can close these income inequities that we've seen in the past couple decades," she said.
Maag said that the goal of her brief is to have the changes enacted into legislation.
"We want to see pragmatic transformation of our public systems to really meet the needs of students, job-seekers and workers in the twenty-first century. So policy is the name of the game," she said.
Maag said she believes FPP can accomplish this in part through pre-existing laws, such as the Strengthening Career and Technical Education for the 21st Century Act, signed by President Donald Trump in 2018.
This legislation, sponsored by Republican Rep. Glenn Thompson of Pennsylvania, "requires each state to develop a four-year plan for CTE [career and technical education]" for public high schools, according to Maryland Public Schools.
Improving rewarding pre-vocational opportunities for high school students is a "bipartisan issue," Maag told The Fix.
MORE: Trade school programs thrive amid overall college enrollment decline
IMAGE: Monkey Business Images/Shutterstock
Like The College Fix on Facebook / Follow us on Twitter