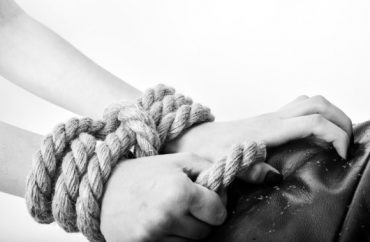 Northwestern University's Sex Week to also include workshops on kink and masturbation
This year's annual "Sex Week" at Northwestern University will feature a Chicago-based dominatrix named "Lady Sophia" who will teach the students various BDSM practices.
"What better way can you learn about the basics of BDSM than from a professional domme in Chicago? Sophia the Dominatrix runs Chicago Dungeon Rentals and is an established sex educator," student organizers of the event stated on Facebook.
The self-described professional mistress and educator hosts private BDSM sessions in her dungeon-themed chambers, her website states.
Scheduled for April 5, the event will focus on "healthy BDSM practices" and the "behind the scenes" side of BDSM relationships, Sex Week organizer Caitlin Capriotti told The College Fix in a Facebook interview.
Capriotti said that the goal of the workshop is also to "reduce some of the stigma of BDSM community (thanks 50 shades) while providing a safe 'how-to' from a knowledgeable source."
The week-long Sex Week, which runs April 3 through April 6, will feature additional workshops on subjects such as polyamory, masturbation, personal sex stories, queer & kink sex, and more.
Organizers have pledged to dole out free condoms and bottles of lube for anyone who attends the events, and will also be giving out a sex toy to a "lucky participant" at every workshop, according to their Facebook page.
Capriotti said Sex Week is all about opening a dialogue about sex and all of its facets to hopefully "make students more comfortable with their own and other's sexuality," because "it's just good, not entirely wholesome, fun."
A workshop titled "What Is Polyamory" is expected to host a panel composed of students on campus who have been in polyamorous relationships – multiple intimate relationships where the multiple partners know about each other, Capriotti said. The students will discuss their experiences with polyamorous relationships and discuss the stigma surrounding them, then take questions from the audience, she said.
"The goal of this event is to lessen the stigma around polyamory and create a safe space to discuss this topic that is still new for a lot of the main stream," Capriotti said.
In addition, there will also be an event on queer and kink sex, titled "Gender & Sex, Queer & Kink," during which the Chicago sex shop Pleasure Chest will send two educators to discuss how gender and sex are different but also connected, the "ins and outs of queer sex," and how "sexual kinks" play into each of these, Capriotti told The College Fix.
Capriotti said they included this event because they "recognize that not everyone is having heterosexual sex" and because they think "it is important to provide content for that community on campus."
This year's Sex Week will also feature events like "Sex Week Jeopardy," "Sex is Good!: The Benefits of Masturbation," "Sex Story Slam," and will be finished off by Lisa Rivera discussing her experiences as the curator for the New York Museum of Sex.
Northwestern University did not respond to requests for comment regarding this year's Sex Week festivities.
MORE: University's Sex Week Includes Flogging, Electrocuting Students
Like The College Fix on Facebook / Follow us on Twitter