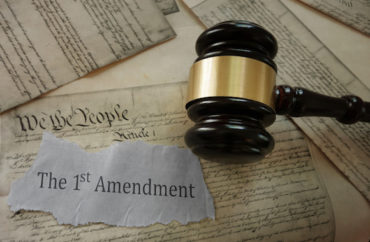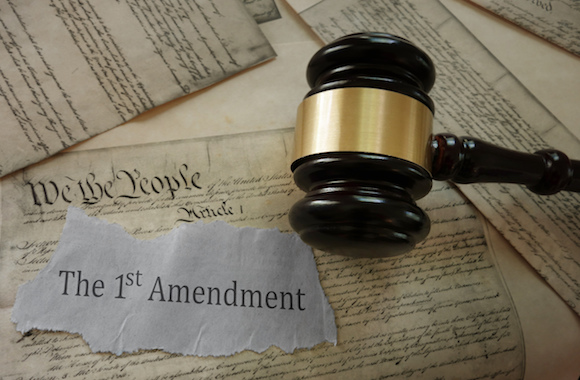 A Chicago-area teacher who was fired last year for criticizing Black Lives Matter-related riots and violence has filed a civil rights lawsuit against her district.
According to the Daily Herald, following the death of George Floyd and the subsequent (violent) protests, Palatine High School's Jeanne Hedgepeth posted on Facebook "I don't want to go home tomorrow. Now that the civil war has begun I want to move."
The Washington Times notes during the weekend of Floyd's murder, 82 people were shot in the Windy City with 19 succumbing to their injuries.
Hedgepeth also had written that the term "white privilege" was akin to saying the N-word, referred to Jesse Jackson and Al Sharpton as "race baiters" and asked "You think this would work?" when someone suggested turning water cannons on the  rioters.
Hedgepeth lawyer Christine Svenson said that last remark was made in jest, and pointed out her client was on summer break at the time of her comments. The "conservative group" Judicial Watch also is representing Hedgepeth.
"What people really need to understand is that the school break had started and she was completely away from her job duties. I think that's really the outrageous part," Svenson said.
MORE: Teacher 'scapegoated' for censoring HS student's yearbook photo gets $325k settlement
A District 211 spokesperson said the district cannot comment other than acknowledging it is aware of the lawsuit, and that Hedgepeth was dismissed in July of 2020.
Svenson said that if District 211 officials fired Hedgepeth because they disagreed with her comments, it raises the question of whether they are parsing through the social media posts of all their employees.

"Are they the moral police then?" Svenson asked.

The federal lawsuit names as defendants District 211 as a whole, Superintendent Lisa Small, Director of Human Resources James Britton, and the five board of education members who voted in favor of Hedgepeth's dismissal — Kim Cavill, Anna Klimkowicz, Robert LeFevre Jr., Steve Rosenblum and Ed Yung.  …

The suit seeks undisclosed compensatory and punitive damages and reimbursement of legal fees.

In separate litigation, Hedgepeth also is suing board member Tim McGowan, who was not on the panel at the time of her dismissal. The suit, filed in Cook County court in March, alleges McGowan made false statements in a Facebook post and video in June 2020 in an effort to get Hedgepeth fired.
Judicial Watch's Tom Fitton said the district "took what could have been a teachable moment about respecting diversity of viewpoints and turned it into a clear civil rights violation."
The U.S. Supreme Court "generally has been protective of free speech rights" outside of the school arena, the Times notes. Most recently, the SCOTUS ruled 8-1 in favor of a cheerleader who had posted a profane social media rant after failing to make her high school cheer squad.
Read the Daily Herald and Washington Times articles.
MORE: District 211, which forced girls to shower with boys, can't get out of Title IX lawsuit
IMAGE: zimmytws / Shutterstock.com
Like The College Fix on Facebook / Follow us on Twitter