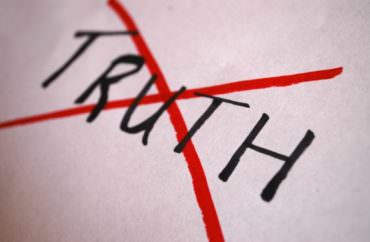 CCCU president says 'in-person' hearings discourage reporting of sexual assault
WASHINGTON – The Department of Education's proposed Title IX regulations, which aim to improve due process for accused students, could present a "barrier" to the truth in sexual assault investigations, the president of the Council for Christian Colleges and Universities said Friday.
With her comments, Shirley Hoogstra may have upstaged the highest profile speaker at the group's Presidents Conference: Rachael Denhollander, the first woman to publicly accuse USA Gymnastics team doctor Larry Nassar of sexual assault.
The CCCU president apparently confirmed that Christian institutions see sexual misconduct much like their secular counterparts: as a disciplinary process that should favor accusers over accused students.
Moderating a panel discussion on how Christian colleges should handle Title IX cases, Hoogstra claimed that cross-examination and "in-person" hearings would discourage victims from coming forward.
Cross-examination and "live" hearings are mandated in the proposed regulations, which are expected to be finalized this spring. A Department of Education official declined to talk about the issue in a wide-ranging presentation at the conference the day before.
Prior to the discussion, Denhollander gave a speech titled "The Lion and the Lamb—How Christian Theology Shapes Our Approach to and Response to Abuse." She spoke at length about the need to assist and support "survivors" of sexual assault, quoting Bible verses and Christian author C.S. Lewis throughout her speech.
Avoid police: evidence standard is too high
Hoogstra's comments about the proposed Title IX regulations were not the only attention-grabbing comments from the panel discussion that followed Denhollander's speech.
Asked by an audience member about reporting sexual misconduct complaints to local police, attorney Kathryn Nash said police departments were not well equipped to investigate sexual assault claims because of the higher burden of proof in a criminal case.
With nods of agreement from Hoogstra and Denhollander, Nash argued that the "preponderance of evidence" standard mandated by the Obama administration – often known as "more likely than not" – was actually a good thing.
(Few if any colleges have reverted their evidence standard in sexual misconduct cases to "clear and convincing," as allowed by the Trump administration's interim guidance.)
"Even though [the] process when you're required to have a live hearing is not going to be as victim-friendly as the current process, it's still better than the criminal process," Nash said: "It's much more expeditious, it's still a lower standard of evidence."
MORE: Black Christian leaders call on CCCU members to hire more faculty of color
The Minneapolis-based Gray Plant Mooty lawyer said she has reviewed the Title IX processes as secular colleges as well as CCCU members, and only at Christian colleges had accused students admitted to wrongdoing and sought to correct their failings.
Denhollander and Nash repeatedly advocated the expansion of trauma-informed training for Christian leaders and campus officials. Most people, Denhollander said, are not well equipped to assist alleged victims without running the risk of worsening their trauma. (The scientific merit of trauma-informed training has been questioned by not only memory and neuroscience experts but also Title IX administrators.)
This especially applies to campus officials in charge of handling Title IX cases, Nash said. But others need to be trained as well, since the first person an alleged victim confides in is usually not a Title IX official, she added.
Denhollander authored a memoir about her abuse by Nassar, "What is a Girl Worth," copies of which were handed out to conference attendees.
The Nassar case serves as a lesson to institutions that do not take the necessary steps to properly handle allegations of sexual abuse, she said. Michigan State University, Nassar's employer, was forced to settle a $500 million lawsuit for the administration's failure to deal with Nassar's abuse.
"Survivors don't want to sue," but they will do it to ensure the safety of others, Denhollander said.
MORE: Christian college equates premarital sex with rape, lawsuit says
IMAGE: Shutterstock
Like The College Fix on Facebook / Follow us on Twitter