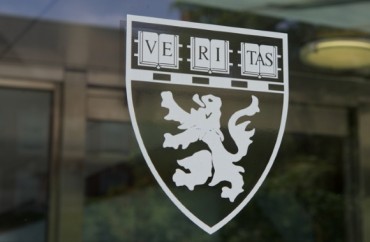 The Harvard Catholic Center and the Harvard Christian Alumni Society have come out in defense of the decision to elect an atheist as the Ivy League university's president of Harvard chaplains, saying recent news reports on the selection misconstrued the situation.
Nico Quesada, a spokesman for the Harvard Catholic Center, said the New York Times' characterization of Greg Epstein as Harvard's "chief chaplain" without any context that the role is purely administrative is misleading.
"There really is no influence in the role other than the fact that he has the title as the president as the Harvard Chaplains and that he's the liaison between that group and the president of Harvard," Quesada told the Catholic News Agency, adding Epstein "is just carrying on the message from the Harvard Chaplains to the president of Harvard," and is "under watch of his colleagues."
And the Harvard Christian Alumni Society published a statement this week saying that many mainstream media news reports on the selection left off important context.
"The President of the Chaplains does report directly to the Office of the President periodically; they serve for one year terms which are typically extended to a second year as a courtesy. There is little glory in the role, but they do it as a service to the community of chaplains," the society stated.
"…Greg Epstein is one of the longest serving chaplains, having started the role in 2005. Over the past 15 years, he has made it clear that he believes Christians should have a seat at the table," the society added.
"He has invited Christian chaplains to speak to his group. He has helped co-host debates between Christian and secular students about ethics and metaphysics. He worked with evangelical chaplains to revise the non-proselytization agreement all chaplains must sign, thus encouraging students to try to speak more openly about their beliefs."
The society stated such context would have been helpful "to understand why a group of deeply religious people would ask for a secular humanist to represent them to the university."
"Instead, the New York Times decided to quote many broader statistics about rising secularism. Other news outlets simply parroted much of what the NYT said or introduced even more misinformation," the society stated.
Epstein is the author of the popular book "Good Without God." He has yet to address at length the controversy in his Twitter feed, but did praise both his chaplain peers and the New York Times reporter.
I'm obliged and honored to share personal news: I've been elected president of my @HarvardChaplain colleagues, and the brilliant @emmabgo wrote about it for the @nytimes. Will add a 🧵here, later today.

"The New Chief Chaplain at Harvard? An Atheist."https://t.co/m5rZEqHnQV

— Greg M. Epstein (@gregmepstein) August 26, 2021
Read the Harvard Catholic Center response here and the Harvard Christian Alumni Society response here.
MORE: Physics professor: 'Chance of life originating on its own by natural processes is zero'
IMAGE: The Photosite / Shutterstock
Like The College Fix on Facebook / Follow us on Twitter