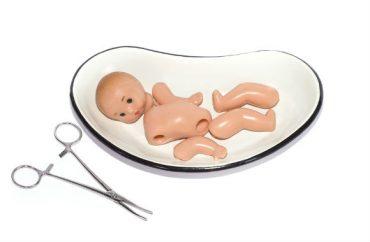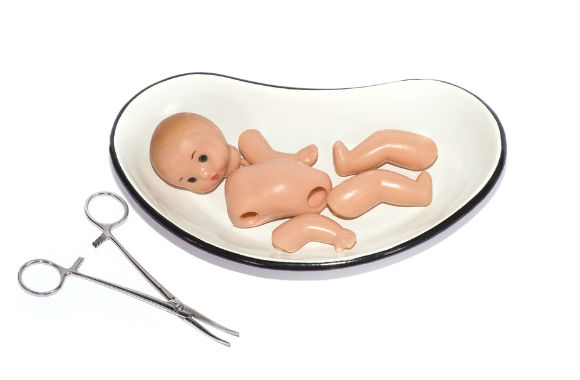 School's denomination: 'Not all Christians are pro-life'
Texas Christian University (TCU) is offering class credit to students who complete internships with Planned Parenthood of Greater Texas, which was targeted in an anti-abortion group's undercover operation on fetal tissue procurement.
William Meier, director of undergraduate studies in the history department, sent an email to history majors that was obtained by Students for Life of America.
The email offers students a chance to serve as a "volunteer historian" at the Planned Parenthood office 15 minutes from campus. They would "develop a project highlighting its history in Fort Worth since it was established here in 1935."
The email adds that the Planned Parenthood office would like a "final project [that is] a 5-10 minute visual presentation (Prezi, video, etc) of its history, to present to other groups and organizations in Fort Worth."
Students who take on the internship would earn three credits of HIST 30073, Internship in Public History, or they could use it as "a research project for a class," the email states. Meier could not be reached Tuesday night.
Welcome back, Horned Frogs! ?? #gofrogs #firstdayofschool https://t.co/CxXxtOR2UX pic.twitter.com/yh91lBRkX6

— TCU (@TCU) August 22, 2016
TCU is the largest of 21 colleges, universities and theological institutions affiliated with the Christian Church (Disciples of Christ).
"It is a disgrace for a large Christian university to offer credit for an internship at the largest abortion provider in the nation," Kristan Hawkins, president for Students for Life of America, said in a statement.
MORE: Check out Planned Parenthood's 'Check Your Privilege' guide
"Instead of educating and equipping students on how to persuasively discuss the pro-life viewpoint and help women in crisis," Hawkins continued, "they instead reward students for spending valuable time volunteering for an organization that ends the lives of over 325,000 innocent human beings a year."
Students are paying an "estimated direct cost" of more than $55,000 a year "to be swindled" by an education that is falsely portrayed as "Christian-focused," Hawkins said.
#ProLifeGen News: you'll never guess who is supporting abortion https://t.co/ZmUr0S1y5e #prolife @TCU

— Students for Life (@Students4LifeHQ) August 30, 2016
'It's essentially a cop out'
In an email to The College Fix, TCU said it "strives to provide diverse learning opportunities for students to effectively prepare them for the global community."
It offers "many internships in any given semester, and does not support political or personal statements associated with any of them. Students are encouraged to seek those that match their interests."
MORE: Pro-life prof accused of 'inspiring' Planned Parenthood shooter
SFLA spokeswoman Kristina Hernandez told The Fix that TCU's statement is disingenuous.
"It's essentially a cop out" for an "incomprehensible" policy, she wrote in an email. "If students want to pursue it on their own time and without getting school credit, they are free to do that but TCU is setting a scandalous example by offering school credit for the internship and promoting it to their students."
Hernandez said she doesn't know if SFLA plans to target TCU alumni or donors to pressure the school to reverse course.
Several visitor posts on TCU's Facebook page Tuesday were critical of the school for promoting the internship.
A spokesperson for TCU's denomination told The Fix that it does not have "any direct authority over TCU," and that its core beliefs do not preclude TCU promoting an internship with Planned Parenthood: "Not all Christians are pro-life."
MORE: Georgetown clamps down on pro-life activists
The Christian Church (Disciples of Christ) does not condemn abortion, as evidenced by a 2007 resolution that instead calls on members to engage in "proactive prevention" by
Repenting of the sin of vilifying one another based on our opinions on divisive topics such as abortion or of using such opinions as tests of Christian fellowship or faith.
The denomination features a wide degree of theological latitude among its congregations, including on matters of sexual orientation and identity.
TCU employees may be more conservative than the school's own denomination, however. An analysis of federal campaign finance data by the Daily Caller News Foundation last year found that TCU employees had donated $92,800 to Republicans and $76,800 to Democrats since 1990 – the biggest GOP skew in the Big 12.
MORE: Pro-choice students respond to 'baby parts' scandal
Excited to harvest a fetal brain
Last year the Center for Medical Progress, an anti-abortion group, released its undercover footage of Planned Parenthood of Greater Texas, which showed staff appearing to negotiate prices of body parts from aborted fetuses.
Amna Dermish, who performed abortions for Planned Parenthood in Austin, says on the surreptitious video that she was trained by Deborah Nucatola, who was featured in an earlier surreptitious recording by the Center for Medical Progress.
Questioned about harvesting a fetal brain, Dermish says "I haven't been able to do that yet," but exclaims with laughter, "This will give me something to strive for!"
Planned Parenthood has repeatedly denied that its staffers' conduct in the videos is evidence that it violated federal law prohibiting the sale of fetal tissue, as opposed to legally recouping its costs for providing tissue to researchers. The group remains under congressional investigation.
TCU is not unique among Christian educational institutions in advertising Planned Parenthood internships: Catholic universities including Boston College, DePaul University and Georgetown have also done so.
MORE: Colorado State halts fetal tissue purchases
MORE: Planned Parenthood teaches teens torture sex
Like The College Fix on Facebook / Follow us on Twitter
IMAGE: Olga Dobrikova/Shutterstock