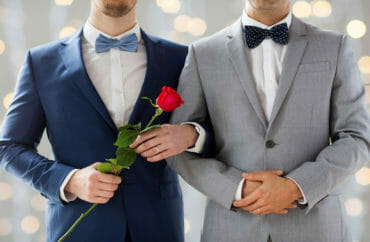 Can't explain how 'the process got out ahead of the board'
The apparent eagerness of some staff at a Christian college led to the removal of a ban on non-heterosexual romantic relationships without the approval of the board of trustees.
The Fall 2018 student handbook originally given to Azusa Pacific University students removed the heading "Same-Sex Relationships," which bans "romanticized same-sex relationship[s]." For the first month of the semester, which began Aug. 27, many students assumed the ban had been lifted.
The board of trustees released a statement Sept. 28 explaining that it never approved this removal, "and the original wording has been reinstated." It pledged to "boldly uphold biblical values and not waver in our Christ-centered mission" by reaffirming that God "calls His people to abstinence" outside marriage.
The whiplash has been a source of great confusion and feelings of betrayal from some in the student body who talked to The College Fix. It suggests that administrators were giving students premature assurances that they could start dating members of the same sex.
Associate Director of Public Relations Rachel White couldn't explain to The Fix how "the process got out ahead of the board." She simply stated that the board reinstated the policy because it "was never able to approve the change."
To make matters more confusing, this fall the university launched a new "pilot ministry" for LGBT students on campus, who have been in conversation with the administration for some time seeking recognition.
One of the first changes to how the Haven ministry operates after the board's action is another ban, one of the participants told The Fix: Students are no longer allowed to invite guest speakers to their meetings.
Students aren't accepting the change without protest. The San Gabriel Valley Tribune reported that 200 students linked arms and prayed in front of a campus building after the board's statement. Two professors, Teri Merrick and Rob Muthiah, spoke to students and prayed with them.
Azusa Pacific University students protest after reinstatement of LGBTQ relationship ban https://t.co/qlAv9tBRM2

— Christopher Yee (@ChrisMYee) October 1, 2018
Others felt differently, including alumnus Eric Teetsel, president of the Family Policy Alliance of Kansas. He initially criticized Azusa Pacific for joining Christian colleges that "sacrifice their distinct, Christian identity and acquiesce to the demands of the culture," but later lauded the board's reversal of the policy.
Teetsel said it was a contradiction to allow same-sex romantic relationships while limiting the "full behavioral expression of sexuality" to traditional marriage.
Denny Burk, professor of biblical studies at Boyce College, also praised the board's reversal. "There will be tough days ahead as they still have students who support homosexual relationships and who will be disappointed by this news," he wrote. "Let's hope and pray they stick to it."
'It was very surprising. I didn't expect it to happen'
Before the university officially decreed Haven a ministry, the LGBT club existed as an underground, off-campus support group. Azusa Pacific adopted the Haven name and sponsored the ministry, which meets weekly, through the Office of Student Life.
The removal of the "Same-Sex Relationships" heading and the new pilot ministry suggested that the university was going all out in favor of supporting its LGBT students by approving same sex-relationships on campus.
At the end of the last school year, many students "addressed" the administration "because we were fed up with being kept underground," senior and Haven leader Nolan Croce said in a phone interview. The administration "was really excited about the idea of being able to support some sort of LGBT group that would meet every week."
A recent alumnus and LGBT activist, Erin Green, told Zu News last month that "it was unfair to single out queer folks" by assuming they can't have "romanticized relationships that abide by APU's rules." The policy, now reinstated, "falsely assumed" that sex was inherently part of same-sex romances and stigmatized "those serious about their Christian faith."
MORE: Azusa Pacific shows up on LGBT 'shame list'
During the fall 2017 semester, the Student Government Association on campus also passed a resolution asking the administration to institute something more formal for LGBT students.
An SGA member who was the "driving force" behind the resolution "invited some of the LGBT students to come and share their stories during the meeting as part of the presentation," Croce said. "That's when it got passed by SGA."
Croce was then hired as an intern for the Office of Student Life this fall, "to negotiate these meetings and develop this program." He described Haven's weekly meetings as "times for LGBT students and allies to talk and discuss their faith and play games and just hang out and feel safe and loved."
Sophomore Hannah Mcelfresh said in an email to The Fix that LGBT advocacy on campus was not the unrecognized Haven's sole purpose. But it wanted to "promote awareness among students of all sexual orientations and/ or gender identities" and "provide a safe space for anyone who felt marginalized by APU's policies, and or cultures."
Croce said Associate Dean of Students Bill Fiala (left) told him the ban was lifted, showing Croce the handbook with the section missing, while at his internship.
"It was very surprising," he said. "I didn't expect it to happen. I didn't think that APU would go to such lengths to foster more community and more conversation. I was excited – I felt really proud of my college for their actions."
Spokesperson White could not identify exactly how the section was removed from the handbook without the approval of the board. "I can't pinpoint the individuals who were responsible for making that change," she said.
She said the board of trustees is now "looking at how we engage our LGBTQ students so that they are feeling heard, are involved in conversation, in all kinds of things, including faith and sexuality that they are ministered to."
Asked how long the LGBT community has been seeking official recognition, White said she couldn't "pinpoint" it but noted that Azusa Pacific does not require a "statement of faith" from students, meaning that some have likely not embraced Christian beliefs on sexuality.
Associate Dean Fiala told Zu News in mid-September that the revised handbook "creates one standard for all undergraduate students, as opposed to differential standards for different groups" by preventing some from having even romantic relationships. The new wording is "still in alignment with our identity as a Christian institution."
Fiala did not answer an Oct. 9 email from The Fix asking to confirm that he said the ban had been lifted. A woman who answered his phone Oct. 10 said she would pass on the interview request.
President Jon Wallace's office didn't respond to an email and two calls. Chief Academic Officer Mark Stanton's secretary told The Fix not to call back because he's usually off-site.
No more guest speakers since board reinstated policy?
Since the statement from the board, Croce said the student body's trust in the administration has declined.
"It's a mess right now. Especially for the freshmen who entered into APU without a ban on romanticized same-sex relationships," he said, it "would be very confusing, I imagine."
The reversal seems to have boosted interest in Haven. At the ministry's Oct. 4 meeting, the first since the board's statement, at least 100 students showed up to a room that holds less than 50.
Shino Simons (right), the vice president of student life and "kind of a student liaison to the board," offered to answer student questions at the meeting, Croce said. "She also really wanted to apologize for how messy this school year has started off. … It was just a chance for her to understand where students are at." Simons did not return Fix phone calls last week.
Though the university seems to be listening to the concerns of LGBT students, it has still imposed its will on Haven, according to student Mcelfresh.
She told The Fix that since the board's statement, the ministry has not been allowed to invite guest speakers. "Personally, I feel as if I am walking on eggshells now because I don't want to upset any board member," Mcelfresh said. "I feel that we are having less of a say on what Haven is going to look like and more of a list of rules that we have to follow."
However, Mcelfresh said she's glad the issue is a work in progress. "I am hopeful that the leadership of Haven will create a space that is even better than it was before. There is a lot of trust to be rebuilt in this time and there is still much to be discussed."
White affirmed that the board is committed to remaining in conversation with the LGBT community about the issue. The administration, she said, is seeking to find out how to best engage with them and meet their needs.
Mcelfresh was not surprised that the policy, as students understood it, was reversed.
"It is unfortunate but as young people, we have to pave the way for the next generation to pick up where we left off," she said. "I am fortunate enough to be living in a time where boundaries are being stretched in uncomfortable ways. We have to be extra careful to love each other in such a fragile time."
MORE: Azusa Pacific affirms 'human sexuality' policy after gay marriage legalized
IMAGES: Syda Productions/Shutterstock, Azusa Pacific University
Like The College Fix on Facebook / Follow us on Twitter