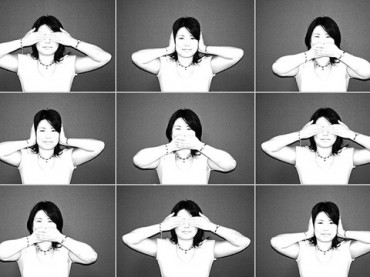 It's the Factual Feminist versus the fanatical feminists.
Dr. Christina Hoff Sommers' talk at UCLA today is expected to be boycotted. She has been accused of supporting "misogynists" and spewing "hate speech" by a campus group called "Law Women of UCLA."
The letter, written by the group's public interest chair Lisa Smith, states in part that attending the talk would "lend credence" to Sommers' views, and Smith urges others to boycott the event.
Smith is upset Sommers denied the existence of "rape culture" and described the discussion surrounding sexual assault on campus as hysterical, among other complaints.
Sommers, whose "Factual Feminist" YouTube videos are wildly popular, is a former philosophy professor and prolific author known for her critiques of feminism, including Who Stole Feminism: How Women Have Betrayed Women and The War Against Boys: How Misguided Policies Are Harming Our Young Men.
Sommers responded to the boycott on Twitter:
I am speaking at UCLA tomorrow. Women's group urging boycott via ferocious, misleading letter.Mentions #GamerGate https://t.co/6YTp0dgcZc

— Christina H. Sommers (@CHSommers) March 3, 2015
UCLA law women say I wrote article for MRAs.No. Wrote for TIME about plight of boys–reprinted by Voice For Men https://t.co/6YTp0dgcZc

— Christina H. Sommers (@CHSommers) March 3, 2015
This letter demonizes MRAs by citing extreme remarks.Early feminists said even wilder things.See SCUM Manifesto. https://t.co/0hhZwtNb6D

— Christina H. Sommers (@CHSommers) March 3, 2015
Like The College Fix on Facebook / Follow us on Twitter
IMAGE: Rob Gallop/Flickr