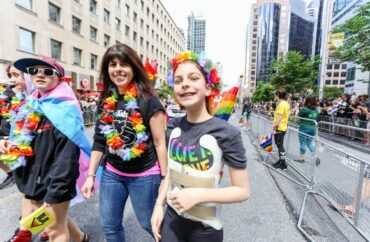 A recent Missouri law limiting youth transgender treatment creates an unacceptable legal risk for doctors, university said
A Missouri university hospital stopped granting children with gender dysphoria access to "cross-sex" hormones and puberty-blocking drugs.
Doctors at a Washington University in St. Louis clinic ceased prescribing minors these treatments "for the purposes of gender transition," according to a Monday news release from the university.
"Patients who are currently receiving this care through the Washington University Transgender Center at St. Louis Children's Hospital will be referred to other providers for these services," it stated.
The university is "disheartened to have to take this step," it added. However, Missouri's recently enacted law regarding youth gender transition compelled it to do so by generating "unsustainable liability" for doctors.
The law "has created a new legal claim for patients who received these medications as minors," the release continued.
A Missouri state judge recently denied a move to temporarily block the law, which greatly limits the use of puberty blockers, hormones and surgery for minors with gender-related concerns, The New York Times reported Aug. 25.
Under the Missouri law, signed by Gov. Mike Parson on June 7, doctors are prohibited from giving these treatments to minors not already receiving them.
"The prescription or administration of cross-sex hormones or puberty-blocking drugs to a minor for a gender transition shall be grounds for a cause of action against the health care provider," according to the law, titled "Missouri Save Adolescents from Experimentation (SAFE) Act."
Additionally, violating the ban "shall be considered unprofessional conduct and shall result in the revocation of the health care provider's professional license," the law's text continued.
The Missouri legislation went into effect Aug. 28.
The Washington University Transgender Center was a subject of a February article in The Free Press by whistle-blower Jamie Reed, a former case manager at the clinic who claimed it had prescribed transgender treatments to minors in an irresponsible way.
"I left the clinic in November of last year because I could no longer participate in what was happening there," Reed wrote.
The university clinic lacked "formal protocols for treatment," according to Reed. Its doctors denied social contagion as a cause of youth gender dysphoria and administered treatments "that can have life-altering consequences — including sterility."
Washington University in St. Louis is not alone in recently having moved to restrict doctors from treating gender dysphoric minors with drugs or surgery.
On June 1, the Vanderbilt University Medical Center announced it would no longer give transgender procedures or medications to minors due to a Tennessee law that went into effect on July 1, The Nashville Post reported at the time.
Approximately one dozen gender clinics at university hospitals could join Washington University in St. Louis in closing or restricting intake by the end of this year as a result of Republican-led states restricting doctors from administering youth transgender treatments, according to a June 21 analysis by The College Fix.
This marks a shift from approximately a year prior, when The Fix identified at least thirteen Republican-led states, including Oklahoma, Florida and West Virginia, that funded pediatric gender clinics through universities.
MORE: 'Transgender children' course offered by medical school
IMAGE: Shawn Goldberg/Shutterstock
Like The College Fix on Facebook / Follow us on Twitter