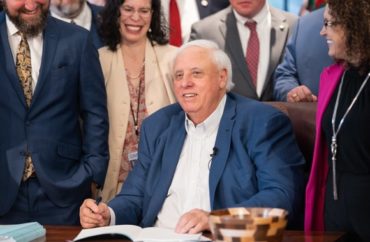 ANALYSIS: Some gender clinics are already shutting their doors, even while litigation proceeds
Up to 13 pediatric gender clinics at university hospitals could close or scale back by the end of the year, as a result of Republican-led states restricting doctors from removing healthy organs or injecting hormones into minors who are confused about their gender.
In some cases, university youth gender clinics have already scaled back their operations as a result of state law. Litigation against the legislation could slow down or stop some clinics from closing. However, some are being closed while litigation proceeds.
The closures represent a quick change from just a year ago when The College Fix identified at least thirteen Republican-led states that funded pediatric gender clinics through universities, including Oklahoma, Florida and West Virginia.
Most recently, the Vanderbilt University Medical Center announced it would no longer perform the procedures on minors as a result of a Tennessee law that goes into effect on July 1.
"Pertaining to gender-affirming care at Vanderbilt University Medical Center, we continue to fully comply with all federal and state laws and are carefully following the legal proceedings challenging the constitutionality of Tennessee's new law," Craig Boerner, a spokesman for the clinic, told The Fix on June 13. The facility stopped its pediatric transgender procedures effective June 1, the Nashville Post reported.
The center has been under criticism since Daily Wire host Matt Walsh exposed healthcare personnel affiliated with VUMC talking about how transgender surgeries are "huge moneymakers" in a series of videos released in September 2022. A new video posted by Walsh shows his producer Gregg Re getting approved in just 22 minutes for an orchiectomy, which is the removal of testicles. Re went undercover and obtained a letter of approval from a representative of an LGBT health group for the surgery, despite several glaring issues, including the fact he said he did not have gender dysphoria.
Other Southern states have also acted to limit children from receiving the procedures and drugs. Other surgeries performed as part of "gender-affirming care," include the removal of testicles or breasts.
"In light of the legislation signed by Governor [Kevin] Stitt, we have ceased hormone-related prescription therapies and surgical procedures for gender-affirming services on patients under the age of 18," the University of Oklahoma Children's Hospital wrote on its website.
"OU Health provides care in accordance with all state and federal laws and in compliance with regulatory governing bodies." The Republican governor signed a law on May 1 that prohibited "all irreversible gender transition surgeries and hormone therapies for children under the age of 18," according to a news statement.
MORE: Ethicist warns about harms from new trans Adam's apple surgery
The Transgender Health Program at the University of Utah also has had to scale back its procedures in light of a state law that places some limits on transgender drugs and surgeries for minors. "In general, Utah law prohibits hormone therapy and puberty blockers as treatment for gender dysphoria for anyone under the age of 18 who did not have a documented gender dysphoria diagnosis prior to January 28, 2023," the program's website states. "However, Utah law creates a pathway for minors who have a documented gender dysphoria diagnosis prior to January 28, 2023, to receive gender-affirming hormone therapy and puberty blockers."
West Virginia University Medicine runs two gender clinics for minors, but Governor Jim Justice (pictured) recently signed a law that restricts transgender drugs and surgeries for minors, effective January 1, 2024. The hospital would not comment on the effect of the law on its operations. "We have no comment," media director Angela Jones told The Fix via email.
The University of Florida Health's Youth Gender Program could also be on the chopping block as a result of a law signed by Governor Ron DeSantis, which prohibits transgender drugs and surgeries for minors. The university did not directly answer a question about what would happen to the program as a result of the new law.
"UF Health's Youth Gender Program offers care options that are in compliance with all applicable state regulations for adolescent patients," UF Health told The Fix on May 17. A spokesman said the statement was the same when asked if the law, signed that same day, changed anything.
A representative from Indiana University made similar comments when asked about the Hoosier State's law that goes into effect on July 1. That law "[p]rohibits a physician or other practitioner from: (1) knowingly providing gender transition procedures to an individual who is less than 18 years of age (minor); and (2) aiding or abetting another physician or practitioner in the provision of gender transition procedures to a minor," according to the law's summary.
"The gender health program will continue providing care and support to patients under age 18 experiencing gender identity disorder or gender dysphoria, with their family's consent," IU Health told The Fix via email on May 15. "While the law does not allow the use of medicine supported therapies for gender affirming care needs for minors, the program has a multidisciplinary team who can provide mental health and social support."
The media relations team did not respond to a follow-up email that same day that asked for clarification on what "mental health and social support" meant and if that referred to helping individuals understand that gender dysphoria is often grown out of or if it encouraged them to present themselves as the opposite gender.
A federal judge temporarily blocked that law on June 16.
A law in Iowa will "prohibit a health care professional from knowingly engaging in or causing certain practices to be performed on a minor if the practice is performed for the purpose of attempting to alter the appearance of, or affirm the minor's perception of, the minor's gender or sex, if that appearance or perception is inconsistent with the minor's sex."
MORE: Yale doctor can't name a study that supports trans drugs or surgeries
That could conflict with the University of Iowa Health Care's three clinics that provide "gender-affirming care." The system's clinics provide "comprehensive primary medical care for adults and children (over age 10) by providers and staff with expertise and training in the needs of LGBTQ patients."
Children confused about their gender may not be able to go to the Washington University Transgender Center at St. Louis Children's Hospital. The facility is currently under fire after a whistleblower alleged the center failed to follow proper protocol. The hospital stated it had reviewed its policies and found no wrongdoing. A bill that goes into effect on August 28 in Missouri prohibits "gender transition surgeries" on minors. It also prohibits medical providers from injecting kids with transgender drugs.
Texas recently joined other states in limiting transgender drugs and surgeries for minors, which could mean a clinic connected to Baylor College of Medicine could be shut down too. The law goes into effect Sept. 1.
The college, which is not affiliated with the Baptist Baylor University, is facing a state investigation for its facilitation of surgeries on children who are confused about their gender.
Legislators in South Carolina stopped the Medical University of South Carolina from using taxpayer dollars for transgender drugs and surgeries on individuals under 16 years of age last year, according to a statement provided to The Fix in 2022. The 2022-23 budget prompted MUSC to close its pediatric gender clinic at the end of last year. The same provision is in the 2023-24 budget approved on June 14, 2023.
MORE: Gender ideology critic vows to fight on after paper retracted
IMAGE: Public domain
Like The College Fix on Facebook / Follow us on Twitter