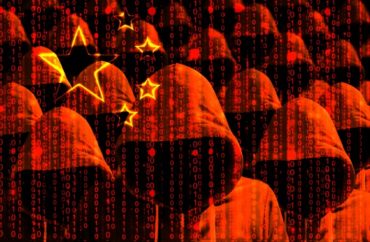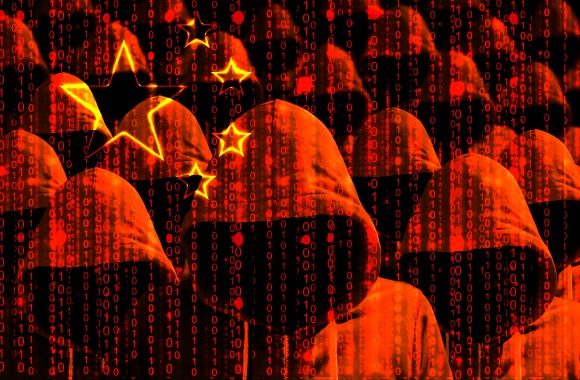 'We cannot allow a dangerous communist regime to buy access to our institutions of higher education'
Top Republican lawmakers representing seven different U.S. House committees on Monday announced a probe focused on China's involvement in American higher education for "strategic and propaganda goals," citing concerns such as theft and spying by the communist-controlled country.
"China has strategically invested in U.S. academia to attempt to steal confidential information and technology from U.S. companies and even the U.S. government," the legislators stated in a May 4 letter sent to U.S. Education Secretary Betsy DeVos.
The GOP lawmakers have called on the Education Department to supply them with any and all preliminary findings or reports detailing gifts from China to U.S. colleges and universities, as well as details on all open and closed investigations by the Education Department "regarding false or misleading reporting of foreign gifts."
Signatories are led by House Oversight Committee Ranking Member Jim Jordan, who noted on Twitter in publicizing the probe that lawmakers will zero in on "China's infiltration of U.S. colleges."
🚨🚨🚨 NEW: 7 top House committee Republicans announce probe into China's infiltration of U.S. colleges

"We cannot allow a dangerous communist regime to buy access to our institutions of higher education, plain and simple" – @Jim_Jordan

More➡️ https://t.co/GwgpkDFkhn pic.twitter.com/C3JQbJIGyJ

— Oversight Committee Republicans (@GOPoversight) May 4, 2020
"We cannot allow a dangerous communist regime to buy access to our institutions of higher education, plain and simple," Jordan wrote.
The lawmakers in the memo ask for the documents to be provided by May 11, as well as a staff-level briefing on the matter, noting the Committee on Oversight and Reform "has broad authority to investigate 'any matter' at 'any time' under House Rule X."
The other six Republican lawmakers who signed on to the memo are: Virginia Foxx, ranking member of the House Committee on Education and Labor; Mac Thornberry, ranking member of the House Armed Services Committee; Mike Rogers, ranking member of the House Committee on Homeland Security; Frank Lucas, ranking member of the House Committee on Science, Space, and Technology; Devin Nunes, ranking member of the House Permanent Select Committee on Intelligence; and Michael McCaul, ranking member of the House Foreign Affairs Committee.
In a news release, Thornberry cited his concerns over China obtaining sensitive information through institutions doing research with the Department of Defense. Foxx noted that "China is now attempting to suppress academic research into the origins of the pandemic."
Lucas voiced concerns over intellectual property.
"If China surpasses us in critical innovations like quantum information science, artificial intelligence, and advanced manufacturing it will have significant implications for our national security, for our economic competitiveness, and for our way of life," he stated. "We're working with universities and federal agencies to protect our academic research enterprise so we can continue to maintain America's scientific and technological leadership."
The letter was sent in the wake of a months-long string of headlines and arrests related to Chinese meddling and intrusion in American institutions of higher education.
A report in The College Fix on April 30, for example, detailed how universities recently reported $1 billion in previously hidden foreign funding after the feds threaten investigations.
In the representatives' message, they also highlight how China is "taking steps to suppress academic research into the origins of the COVID-19 pandemic," citing a recent report from CNN.
The letter continues that "Chinese efforts to silence academic research they disagree with are not new." Rather, the Chinese Communist Party has long leveraged its investment in academia to restrict narratives that do "not comport with CCP propaganda," according to the legislators.
Dissemination of overtly pro-China messaging through Chinese-funded academic entities has also been common practice for years, via "Confucius Institutes" set up inside American schools, funded by the CCP.
"Faculty and other watchdogs have warned that they [the institutes] may present risks to intellectual freedom by using American universities as vehicles through which to advance Chinese Communist Party propaganda," the letter reads, quoting an extensive report on the subject by the Hoover Institute.
Eighty-six colleges and universities chose to maintain their Chinese-funded Confucius Institutes, even after Congress passed a law threatening to cut federal funding to schools that make this choice. The Hoover Institute at one time counted some 110 institutes installed in institutions of higher education and over 500 similarly arranged "Confucius Classrooms" embedded in American high schools.
Related to both the coronavirus and China's influence over American schools is a recently opened federal investigation into the University of Texas system, which has long maintained a connection with the Wuhan Institute of Virology in China. A 2018 editorial piece co-authored by the directors of UT and the Wuhan labs specifies the two institutions engaged in "short-and long-term personnel exchanges" aimed at "collaborative scientific investigations in biocontainment."
In terms of the probe, the "Education Department's letter, reviewed by The Wall Street Journal, also asks the UT System to share documents regarding potential ties to the ruling Chinese Communist Party and some two dozen Chinese universities and companies, including Huawei Technologies Co. and a unit of China National Petroleum Corp," the Journal reports.
The UT system isn't the only one to develop connections with Chinese labs.
In January, the chair of Harvard's chemistry department, Charles Lieber, was found to have received millions of dollars from the Chinese to set up a research lab in Wuhan. While under investigation, the professor then lied to the Department of Justice about his financial interactions with China, according to the feds. His relationship with the Chinese Communist Party was uncovered as part of a broader effort to prosecute the theft of American scientific and industrial secrets.
Harvard did not respond to The College Fix's question about its willingness to cooperate with future efforts to investigate China's interference with U.S. schools.
Similar instances of attempted or successful Chinese theft of American academic property have been propagated by professors or students at Boston University, Beth Israel Deaconess Medical Center in Boston, UCLA, the University of Texas, the University of Kansas and more. The targets of these thefts range from samples used for cancer research to semiconductive computer chips used to make missiles and fighter jets.
"A lot of our ideas, technology, research, innovation is incubated on those university campuses," the most senior counterintelligence official in the Office of the Director of National Intelligence said recently, per NBC. American colleges and universities are "where the science and technology originates — and that's why it's the most prime place to steal [from]," he adds.
MORE: Why does my alma mater the University of Wisconsin glorify China?
IMAGE: Bee Bright / Shutterstock
Like The College Fix on Facebook / Follow us on Twitter