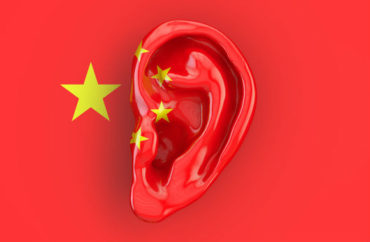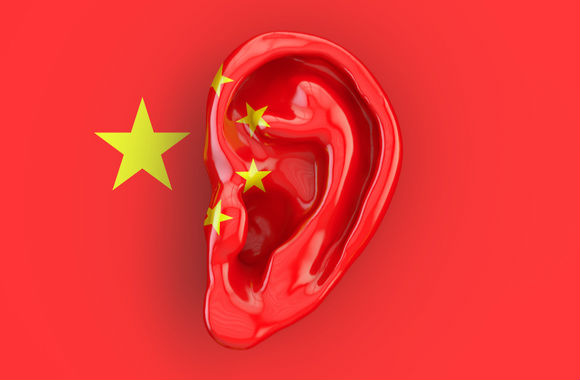 Why do some American universities continue to support the Chinese Communist Party?
Right now the nation and globe are battling against a deadly viral pandemic that originated in China. Long before this war started, however, another was underway in America: the Chinese government's infiltration of American college campuses.
More than 100 Confucius Institutes have been opened at American universities since the program's founding in 2004. These academic centers are funded by the Chinese Ministry of Education to the tune of hundreds of millions of dollars, in exchange for a platform on American campuses to trumpet Communist propaganda under the guise of goodwill academic exchanges.
Despite widespread concerns in academia and Congress about this Chinese subterfuge, the vast majority of Confucius Institutes remain open on campus. Their continued operation shows that the federal government has few options to compel colleges to protect academic freedom. Moral persuasion – and public shaming – must take on a bigger role.
86 institutes remain open even after law cutting federal funding
While Confucius Institutes hide behind carefully cultivated images of benign organizations, in reality they actively foment anti-Western ideology on impressionable young college students. They inundate their curricula with historical revisionism and falsehoods on the topics of Taiwan, Tibet, Hong Kong, the Tiananmen Square massacre, and China's human rights record as a whole.
No less, U.S. lawmakers and FBI agents have also publicly voiced their concerns over the potential for Chinese espionage and theft of American intellectual property by Chinese foreign agents.
Consequently, a stipulation was added to the 2018 defense authorization bill that effectively posed an ultimatum to American colleges that receive federal funds from the Department of Defense for their Chinese language initiatives. If they take any of foreign funding from the Chinese government and host a Confucius Institute on their campus, they must forfeit the federal funding otherwise allocated to that program from the U.S. government.
In short: It's either us or the Chinese government.
This spurred a wave of American colleges to subsequently close institutes on their campuses. But what of the 86 institutes that remain active on American campuses today?
MORE: Senators pressure their universities to drop Confucius Institutes
In my own state of Colorado, in September 2019 – just a year after the law was enacted – the Community College of Denver proudly, and without apology, celebrated the 15-year anniversary of its own Confucius Institute with a daylong lineup of public festivities. No less, the institute also has an active chapter at Colorado State University's flagship campus.
Many colleges have attempted to sidestep the federal stipulation by requesting waivers from the Department of Defense, which would allow them to continue receiving federal funding while hosting institutes on their campuses. Most of these requests were denied.
The rest of the campuses where institutes remain active, including CCD and CSU, did not request waivers or relinquish federal funding for their Chinese language programs. They never received any such funding to begin with, so they have nothing to lose – especially considering that the Chinese government-sponsored institutes and their visiting professors are all bankrolled by the Chinese Ministry of Education.
It comes at the cost, however, of signing away academic freedom to appease Beijing, all the while compromising U.S. national security and the integrity of American intellectual property.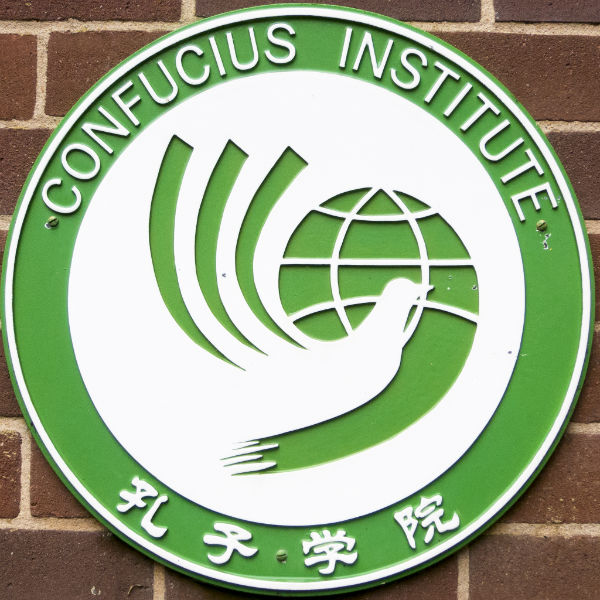 Accepting money from a 'cruel, tyrannical, and repressive foreign government'
Even prior to the stipulation added to the defense authorization, when college campuses were not faced with this ultimatum from the feds, universities and academics around the U.S. sounded the alarm about the threat of campus-based Confucius Institutes.
In 2017, the National Association of Scholars released a 183-page report detailing the course materials and curricular programs of institute chapters across the nation. Echoing the recommendation of the American Association of University Professors three years prior, the NAS concluded that American universities should close their Confucius Institutes.
A year later, Texas congressmen Michael McCaul, a Republican, and Henry Cuellar, a Democrat, addressed their concerns with Confucius Institutes in their state. They cited the threat the institutes pose to national security and the potential for the Chinese government to commit espionage.
Consequently, the Texas A&M University System cut ties with the institutes. The warning also sparked a review of the institute at the University of Texas-Dallas, where the vice president of Huawei – a Chinese company deemed to be a threat to American national interests – served as a senior board member of that chapter.
MORE: 2 in 3 colleges with Confucius Institutes violated the law
Dozens of colleges across the country followed suit after the U.S. government worked to discover the true influence of Confucius Institutes. According to figures from a 2019 Senate subcommittee report, the Chinese government poured more than $158 million into establishing chapters on more than 100 American campuses since 2006.
This month, in the midst of the coronavirus pandemic, Sweden also announced that it would be closing all of the institutes on its campuses.
Whether campuses that continue to host institutes have had to forfeit federal funding for their Chinese language programs is hardly of importance, and ultimately it shouldn't matter.
University officials should, instead, ask themselves the question posed by historian of education Jonathan Zimmerman in 2006: "Let's suppose that a cruel, tyrannical, and repressive foreign government offered to pay for American teens to study its national language in our schools. Would you take the deal?"
And indeed, given China's generous role in causing the global pandemic before us, that question is now made all the more pertinent.
Sadly, 86 college campuses across America have demonstrated – either out of ignorance or convenience – that those concerns to American national security, to academic freedom, to novel American research and to American intellectual property don't matter at all to them.
Instead, they would rather continue to allow the Chinese Communist Party to foment dangerous subversion on their campuses.
Ahnaf Kalam, a 2019 graduate of the University of Colorado-Denver, is the director of The Scruton Institute and a Counter-Islamist Grid Fellow of the Middle East Forum.
MORE: U.S. finally investigating secret foreign funding of American universities
IMAGES: AlexLMX/Shutterstock, Mark Morgan/Flickr
Like The College Fix on Facebook / Follow us on Twitter