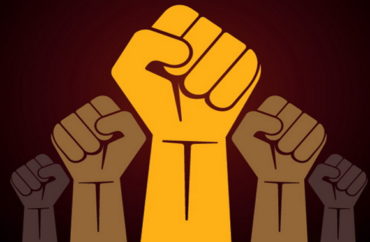 The Black Student Union at Massachusetts' private Clark University is demanding school officials to "do more" for its black students.
Led by students Ahiela Watson and Kadijha Kuanda, the BSU said their demands "do not come from a desire to be 'trendy'" with the nationwide Black Lives Matter movement, but from the "lived experiences" of black Clark students.
According to Worcester Magazine, BSU President Watson said she was "microaggressed" as a learning assistant (a professor "routinely got her name wrong and often called her by the name of the only other Black woman on the team"), and added that with her position it feels like she's "doing other people's jobs for free."
Those jobs to which Watson refers are what the BSU's eight demands state. They include:
(1) for University Police (UP) to cut ties to the Worcester Police Department,
(2) for UP to stop carrying weapons,
(3) for everyone hired by the university to undergo mandatory semi-annual anti-racism training,
(4) for all students to undergo cultural competency training every semester,
(5) for a BSU representative, a Black faculty or staff member to be part of the search for the new Chief of Police, (6) for racial bias incident reports to undergo an investigation that can lead to disciplinary probation and that a BSU representative be present in the investigation,
(7) for the university to hire more Black mental health practitioners, and
(8) for the administration to report on its progress to students every semester.
Watson actually wanted her professor investigated for getting her name wrong (a reference to demand #6 — the prof "never had the decency to ask or correct himself").
The BSU president pointed out that at a student protest on October 12, white students recited an oath of black "allyship" in which they "vowed" to acknowledge their white privilege and to "protect Black bodies with their own in times of violent incidents."
Regarding demands # 1 and 2, Kuanda said seeing armed law enforcement is "traumatizing" for black students, especially given the US's proclivity for violence against black people.
Originally from Germany, Kuanda added that George Floyd's death made her feel "very alone and beaten down," and that the country in which she chose to study "just naturally hates" her.
She's pondered remaining in the US after graduation, but in Germany where, she admits racism isn't discussed as often as here, "at least Black people aren't shot and killed by police on a regular basis."
MORE: Black group demands Catholic univ. hire more black queer professors
MORE: Black Western Illinois U. students make demands: 'We matter'
IMAGE: VectorArt / Shutterstock.com
Like The College Fix on Facebook / Follow us on Twitter