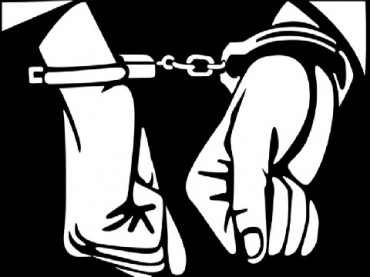 Campus police and a grand jury cleared a University of Cincinnati student accused of rape – but administrators continue to wrongfully prosecute the student under their campus code of conduct, a lawsuit alleges.
The suit was filed after two female students last March accused junior Ethan Peloe of attempting to rape them. The women allege that they were drunk and high the night of the incident, and that Peloe accompanied them back to their dorm room.
"One of the students alleges that she went to sleep, but was awakened by Peloe attempting to have sexual intercourse with her," the suit states. "She alleges that she told him no and ran from the room. The other student alleges that Peloe then got into bed with her. She alleges that she had passed out and was awakened by Peloe having sexual intercourse with her."
Peloe vehemently denies the allegations. According to the lawsuit:
The case was presented to the Hamilton County Grand Jury. The Grand Jury refused to issue an indictment. The incident has been investigated by the UC Police. Peloe cooperated with the investigation. Peloe gave a voluntary statement. Peloe told the UC Police that he was willing to submit to a polygraph examination. Peloe voluntarily submitted DNA evidence. The UC Police obtained significant physical evidence which exonerated Peloe.

The evidence included:

a. A surveillance videotape obtained by the police showed that the two female UC students were not intoxicated and that they had led Peloe to their room.

b. Text messages obtained by a forensic review of the students' cell phones called significant portions of the students' stories into question. For example, although the students claimed to be passed out, they still sent a number of text messages. In addition, later messages joked about the case.

c. Another female student was present in the room when the alleged assault occurred. This student did not witness anything illegal.
The lawsuit also notes that rape kits submitted to the crime lab for analysis "are consistent with the version of events provided by Peloe."
The lawsuit also claims a litany of ways in which this young man was essentially denied a right to defend himself by campus officials, saying the student was given scant notice of his administrative hearing, redacted copies of reports, refusal to allow him to record the hearing, refusal to allow him to cross-examine a witness who provided hearsay testimony, and declarations that video leading up to the alleged assault, text messages from the girls' phones, and the campus police report – were all irrelevant.
Peloe's attorney, Mike Allen, told WKRC Cincinnati that "Ethan is a fine young man. He's never been in trouble in his life. He loved going to the University of Cincinnati. … This young man who's just starting out his life cannot have on his permanent academic record that he was thrown out of a major public university for sexually assaulting two women when he didn't do it."
Allen added that universities are under pressure from the feds to crackdown on sexual assault claims, and campus officials wanted to make an example out of Peloe, WKRC Cincinnati reports.
But campus officials told the news station: "The University of Cincinnati takes seriously our obligations under Title IX and makes every effort to ensure that our campus is safe for all students, faculty and staff and our processes respect the rights of all students."
WCPO Cincinnati reports that Peloe is "asking for an unspecified amount in damages, an injunction prohibiting any further disciplinary action by the university and repayment for court and attorney costs."
Jennifer Kabbany is editor of The College Fix. ( @jenniferkabbany )
Like The College Fix on Facebook / Follow us on Twitter
IMAGE: Vector Portal / Flickr