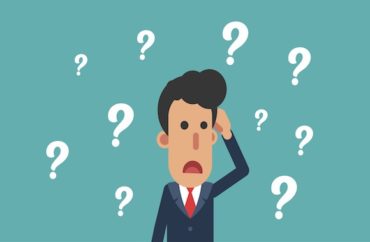 At Clemson University, English 3140 has traditionally been a class for juniors and seniors to learn technical writing for use in their future careers.
But a Clemson lecturer this fall has changed the focus of the course to "engage with technical writing and professional communication as conduits of social justice and cultural logics."
According to the syllabus circulated by lecturer Victoria Houser, the central text the class will be using is Race After Technology: Abolitionist Tools for the New Jim Code by Ruha Benjamin. The book's promotional materials say it "cuts through tech-industry hype to understand how emerging technologies can reinforce White supremacy and deepen social inequity."
Benjamin, an associate professor of African American studies at Princeton University, has argued that racism is endemic in technology, such as when a Google Maps glitch read "Malcolm X Boulevard" as "Malcolm Ten Boulevard" or when all the beauty contest winners in a competition judged by robots "were white and only one finalist had visibly dark skin."
According to Benjamin, her book has been used by over 45 classes or programs in the past year.
Students signing up for Houser's section of ENGL 3140 would likely be unaware they were walking into a class with a heavy social justice theme. According to the technical writing course's description, the class offers "Intensive, project-based application of principles of audience, context, purpose, and writing strategies of technical writing: proposals, reports, communication deliverables."
This focus is reflected in other sections of the course taught by different lecturers.
The section of ENGL 3140 taught by Michael David Measel in Spring 2020 promised students:
This course will equip you with the skills to produce effective, efficient technical communication. Over the course of the semester, we will analyze the rhetorical situations of several technical documents. We will learn the importance of collaboration and its necessity in a successful technical writing environment. We will study the elements of workplace communication, as well as the ethics of technical communication. At the end of the semester, you will emerge able to compose successfully in several genres of technical communication, and prepared to represent yourself successfully to employers.
The course's required texts that spring were Suzan Last's Technical Writing Essentials: Introduction to Professional Communications in the Technical Fields and Allison Gross et al's Technical Writing.
That same semester, Katalin Beck's section of the course offered to "explore the rhetorical practices of technical and workplace communication as we critically read and create professional documents to specific audiences in a variety of disciplines." Its central text was Technical Communication Today by Richard Johnson-Sheehan.
Also in Spring 2020, Professor Henna Messina's version of the course vowed to teach students to "practice writing, designing, and analyzing technical communication in common workplace situations," with an emphasis on "problem-solving strategies and teamwork in real world settings." Students were required to read Practical Strategies for Technical Communication by Mike Markel and Stuart Selber.
It appears the Clemson English Department gives lecturers great leeway in how they structure the classes they teach. In Fall 2015, lecturer Kathleen Nalley made author Suzanne Collins' young adult novel The Hunger Games the central text of her ENGL 3140 class.
Houser did not respond to a request for comment by The College Fix.
Clemson media affairs department also did not respond to requests for comment.
MORE: Clemson professor reported for warning students not to use the 'n-word'
IMAGE: gilzr / Shutterstock.com
Like The College Fix on Facebook / Follow us on Twitter