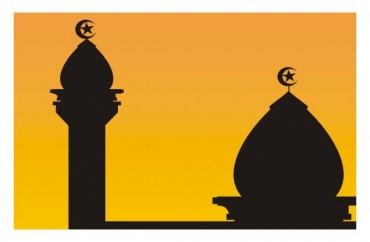 Curioser and curioser is a Facebook page that was maintained by Mohamed Elhassan Mohamed, the father of the famous "Clock Boy" Ahmed Mohamed who was arrested for bringing to school an alleged "hoax bomb" back in September.
It seems that on the (since-deleted) page, which was used for the Sudanese National Reform Party, Mohamed dabbled in 9/11 Trutherism and other conspiracies.
One of the more recent entries said that the result of his son's ordeal will, according to Big Government (which has a screen capture of the post), "lead to spreading Islam in America."
From the article:
Troubling statements in this Facebook post further the ideology of 9/11 conspiracy theories. The translation suggests that the 9/11 terror attacks were bogus, an inside-job, reading: "That the war against terror is nothing more than an illusion made in America—as al-Qa`ida was made in America, as well as what is happening now in the Arab East at the hands of the West."

The post also alleges that the United States created 9/11 to manufacture the "war on terror." Translated, the words read: "The events of September 11th were planned precisely to launch the war on Iraq, and 50% of the American people are becoming aware of that."

Musing, Mohamed draws a parallel to his "clockmaker" son, asserting Islamophobia at the core of the clock incident, ignoring federal and state zero tolerance and/or safe school act policies behind his son's arrest for bringing into an Irving, Texas, high school a perceived "hoax bomb."
Part of that latest post reads (translated from Arabic)
American society has come to live in fear of all that is Muslim or black due to the state-controlled media. And I would add:

It is a fear that will turn into confidence in all that is Muslim, because what the American media present is nothing more than a lie that has no relation to reality.

This will lead to the spread of Islam.
It also includes a link to an article at Collective Evolution which "claims to provide evidence that Al Qaeda was a creation of the CIA, that the World Trade Center was brought down by 'controlled demolition,' and that most terror attacks are 'false flag operations.'"
Read the full Big Government article.
Like The College Fix on Facebook / Follow us on Twitter
IMAGE: Shutterstock