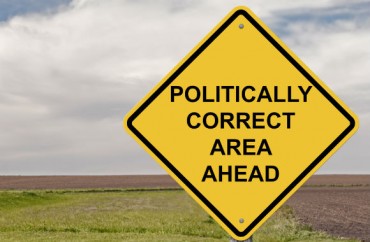 The University of Missouri's situation with donations and enrollment has garnered a lot of attention this past year, in large measure due to the situation surrounding Melissa Click. Thursday's New York Times showed that Mizzou's predicament is certainly not unique.
Alumni of the universities which have played host to some of the more ridiculously PC occurrences are now expressing their dismay and annoyance — mainly via their checkbooks.
1960 Amherst College graduate Scott MacConnell wrote in a letter to the school's alumni fund that he feels he's "been lied to, patronized and basically dismissed as an old, white bigot who is insensitive to the needs and feelings of the current college community."
He dropped his donation to a paltry $5.
"Alumni from a range of generations say they are baffled by today's college culture," says the article. "Among their laments: Students are too wrapped up in racial and identity politics. They are allowed to take too many frivolous courses. They have repudiated the heroes and traditions of the past by judging them by today's standards rather than in the context of their times."
"The worst part," [says 1982 Yale grad Scott C. Johnston], "is that campus administrators are wilting before the activists like flowers." Yale College's alumni fund was flat between this year and last, according to Karen Peart, a university spokeswoman.

Among about 35 small, selective liberal arts colleges belonging to the fund-raising organization Staff, or Sharing the Annual Fund Fundamentals, that recently reported their initial annual fund results for the 2016 fiscal year, 29 percent were behind 2015 in dollars, and 64 percent were behind in donors, according to a steering committee member, Scott Kleinheksel of Claremont McKenna College in California.

MORE: Amherst students vote to remove Lord Jeff as mascot

At Amherst, the amount of money given by alumni dropped 6.5 percent for the fiscal year that ended June 30, and participation in the alumni fund dropped 1.9 percentage points, to 50.6 percent, the lowest participation rate since 1975, when the college began admitting women, according to the college. The amount raised from big donors decreased significantly.

At Princeton, where protesters unsuccessfully demanded the removal of Woodrow Wilson's name from university buildings and programs, undergraduate alumni donations dropped 6.6 percent from a record high the year before, and participation dropped 1.9 percentage points, according to the university's website.
"Much of the alumni unrest at Amherst," the piece continues, centered on the school's decision to ditch its unofficial mascot, Lord Jeffery Amherst or "Lord Jeff."
Lord Jeff was a British officer in the French and Indian War who, among things, "endorsed the idea of spreading smallpox among enemy tribes by giving them infected blankets." Obviously, this is huge no-no as it pertains to the sensibilities of today's college students.
But, as notes 1952 Amherst grad Gordon Hall III who co-wrote a booklet on Lord Amherst which posits that he's been "unfairly maligned": "He hated the Indians, because any general in his position would have."
MORE: Some at Amherst demand 'racist' mascot be changed – to a moose
MORE: Princeton president: Woodrow Wilson mural should be removed
Like The College Fix on Facebook / Follow us on Twitter
IMAGE: Shutterstock