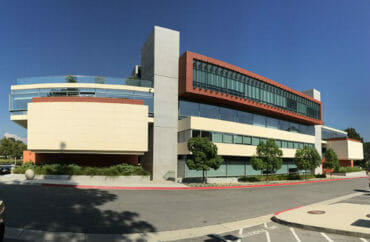 First in speech-hostile California
The University of California-Berkeley has publicly groused that its middling speech rating from the Foundation for Individual Rights in Education is "unjustified."
Willing to foot the bill for security when polarizing speakers come to campus, the university could still credibly claim to be the most speech-friendly institution of higher education in the state.
Until now.
A small liberal arts school east of Los Angeles is the first in the state to earn FIRE's green-light rating, and the 39th overall in the country.
Claremont McKenna College, a member of the Claremont University Consortium, is going against the grain as other California schools show continued hostility to free speech and conservative speakers.
FIRE's speech rating system is determined by a college's written policies. A red light means a school has at least one policy "clearly and substantially" hindering free speech, while yellow means a school restricts certain types of speech or its policies are vague enough to restrict speech.
California has five colleges with a red-light rating – all California State University campuses – and 35 with a yellow, including Claremont's siblings in the consortium. Only 23 states have a school with a green-light rating, according to FIRE's database; North Carolina leads with six.
"Claremont McKenna College believed we deserved a green rating based on the strength of our policies," Peter Hong, Claremont McKenna's associate vice president of public affairs and communication, told The College Fix in an email.
MORE: Angry mob shuts down Blue Lives Matter at CMC
Bravo to @CMCnews on their GREEN light from @TheFIREorg. This bumps their score on our Guide to Colleges' Top Liberal Arts Schools to an 87! https://t.co/H6akhROqrM

— Heterodox Academy (@HdxAcademy) March 21, 2018
'They were extremely responsive and eager'
Claremont McKenna foreshadowed its green-light rating by adopting a form of the "Chicago Statement," the free-speech statement pioneered by the University of Chicago three years ago.
In order to ditch its yellow-light rating from FIRE, the college needed to improve its policies on disorderly conduct and internet usage, Samantha Harris, FIRE's vice president for policy research, told The Fix in a phone interview.
It was the college who made the first move, contacting FIRE to ask for ways to improve, Harris said. "[FIRE] worked with them and let the school know what our changes would be. They were extremely responsive and eager to get their policies in line with free speech," she said.
This says something positive about the administration's commitment to improve free speech, according to Harris.
MORE: CMC students allowed to graduate while under investigation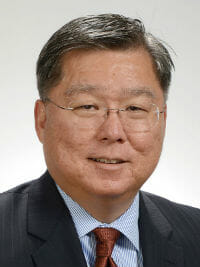 Hong (left) told The Fix that FIRE simply wanted "some ambiguity" removed from the two policies, which were adjusted by the college's general counsel.
He said Claremont McKenna "will continue to be a campus where diversity of opinion and freedom of expression are vital to the kind of academic, social and cultural environment we seek to maintain."
There was no backlash from students, faculty and staff as Claremont McKenna worked with FIRE to revise its policies, according to Hong. He said any student who does violate rules will be subject to normal disciplinary procedures.
As evidence of its commitment to punish students for disruptions of others' speech, another Claremont McKenna official pointed The Fix to the sanctions it levied on students who shut down a speech by War on Cops author Heather Mac Donald a year ago. The school also "provided evidence of policy violations" by students at other consortium members "to their respective deans of students."
MORE: Claremont Consortium still hasn't revised speaker policy after shutdown
Joann Young, executive director of public affairs and communications, did not note that college faculty voted to let students participate in graduation who were facing expulsion for those disruptive acts. The administration strongly objected to the vote, however.
As a private liberal arts school, Claremont McKenna had an easier time improving its rating compared to those that "are a part of big state university systems," Harris told The Fix.
"In each of the state university systems exists troublesome system wide policies that would need to be changed to see schools within that system to become green lights," she said.
Berkeley is still 'receptive' but not quite there yet
Thirty-four schools across the country have now adopted a version of the "Chicago Statement."
"It was perfectly consistent for us to join other colleges in affirming these principles," which are well in line with Claremont McKenna's existing policies and previous statements upholding free speech, Hong said in an email.
Harris thinks it is important for schools to adopt the Chicago Statement because it will help them deal with challenges down the line.
She said she commonly notices that colleges address free speech on an incident-by-incident basis. They wait until a crisis happens and make a decision on free speech on the fly.
When schools do have written policies in advance, it is easier to deal with a crisis when it arises, Harris said.
Seven months after UC-Berkeley said it should have earned a green-light rating by now, a FIRE official told The Fix it is "still in the process" of working with the administration on policy revisions.
"The university has been receptive to our policy recommendations, and the policy review process is ongoing," Azhar Majeed, director of policy reform, told The Fix in an email.
MORE: North Carolina is the best for campus free speech
IMAGE: Victoire Chalupy/Wikimedia Commons
Like The College Fix on Facebook / Follow us on Twitter