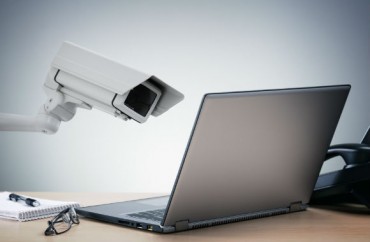 UPDATED
News coverage 'pushed this one to the front' for revision
A public university in Ohio has banned "racial" material on its campus network since Barack Obama was campaigning for president.
Not "racist" material, but all material pertaining to race.
The "Conditions for Use of Campus Computing Resources" document at Shawnee State University was brought to the public's attention earlier this month. The Foundation for Individual Rights in Education designated the document as its Speech Code of the Month.
A spokesperson for the university told The College Fix that the document was indeed "poorly worded" but was already "in the pipeline for revision" as part of its review of outdated policies that has been ongoing for the past four years.
When a local newspaper published an article on FIRE's attention to Shawnee State, it "pushed this one to the front," said Elizabeth Blevins, director of marketing and communications, in a phone interview.
Beware sharing 'Chappelle's Show' clips on Facebook
It's not clear how Shawnee State overlooked the wording of the document, which went into effect in 2007, for so long as it conducted "ongoing revision" of such documents and policies.
Blevins said the document is loosely referred to as a "policy" but is "neither a formal policy nor a formal procedure," meaning it never came before the Board of Trustees. Rather, it's an "internal document."
"Conditions for Use" governs behavior on the on-campus network in an attempt to prevent online harassment or racism. Until earlier this month, Section 2.1.6 (below) read: "There will be no dissemination of libelous, slanderous, racial, or offensive material on the SSU ResNet/Wireless Network."
MORE: Georgetown Law bans political speech 'over the internet'
"Any material that even relates to the broad topic of race could be sanctioned under this policy, from tweeting about an affirmative action debate to sharing a Chappelle's Show skit on Facebook," Laura Beltz, FIRE's senior program officer for policy reform, wrote in a blog post: "Students cannot be protected from racial harassment by banning all racial discussions altogether."
She noted that other universities have investigated and punished students and faculty for "race-related online speech," such as when Colorado College suspended a student for six months for saying black women were "not hot" on social media.
The ambiguous language threatens free speech in the view of FIRE, which "sent a letter to university officials to inform them of the designation and to discuss our concerns with the policy and suggested revisions," Beltz told The Fix in an email.
MORE: Syracuse internet policy makes everything 'harassment'
Shawnee State quickly made a few changes to the wording online, which Beltz said pleased FIRE. It now reads:
Dissemination of libelous or slanderous material on the SSU ResNet/Wireless Network is prohibited, as is the dissemination of material that has the purpose or effect of harassing one or more individuals based on their race, color, religion, sex (including sexual orientation, gender identity and gender expression), national origin, age, or disability.
Under the Supreme Court's Davis standard for harassment in educational settings, Title IX is implicated when harassment is "so severe, pervasive, and objectively offensive … that the victims are effectively denied equal access to an institution's resources and opportunities."
By failing to specify what was intended by its terms, according to Beltz, the university had effectively denied students their First Amendment rights.
But the new wording still doesn't track exactly with the high court's precedent. It says the bar for harassment is material that is "sufficiently serious (i.e., severe, pervasive, or persistent) and objectively offensive," such that a person's educational experience is compromised. (FIRE believes the new wording fits Supreme Court precedent, a spokesperson later told The Fix.)
'Didn't come across in the way it was intended'
According to Beltz, Shawnee State has been on the list of "red light" schools in FIRE's speech-code database for five years.
Though the school overall still has a "yellow light" rating, meaning it has "at least one ambiguous policy that too easily encourages administrative abuse and arbitrary application," FIRE changed its revised "Conditions of Use" code Monday to a "green light," meaning it "does not seriously imperil protected expression," said Beltz.
"The intent [of the original language] was about the use of our data to set parameters for the internet," spokesperson Blevins told The Fix. "It definitely didn't come across in the way it was intended."
When the matter came to the university's attention, Blevins said the director of information services worked with the Office of General Counsel to revise the Conditions of Use.
This is part of an ongoing process for the university over the past four years, she added: "As an institution, we have been systematically revising outdated policies and bringing them before our Board of Trustees." At each meeting, board members revise a few policies.
MORE: Public university says physically disabled students can't consent to sex
"We do promote free speech, so we decided to bring it up front," Blevins said.
FIRE did not suggest exact language for Shawnee State's revision, "but we did suggest that the policy be revised so that it restricts only speech and conduct that is not constitutionally protected," said Beltz.
FIRE would like to work with the university "to revise its remaining yellow light speech codes to meet First Amendment standards" and earn the civil-liberties group's "green light" rating, "so that none of its written policies imperil protected expression," she said.
In response, Blevins said the document is slated to go before the Board of Trustees in October to formally declare the "Conditions" a policy.
CLARIFICATION: The Fix conflated Shawnee State's overall rating from FIRE with its rating for a specific code. The public university earns a "yellow light" rating overall and a "green light" for its revised "Conditions of Use" code. The article has been fixed.
MORE: AU disputes it orders students to agree women can revoke consent after sex
IMAGE: Brian A Jackson/Shutterstock
Like The College Fix on Facebook / Follow us on Twitter