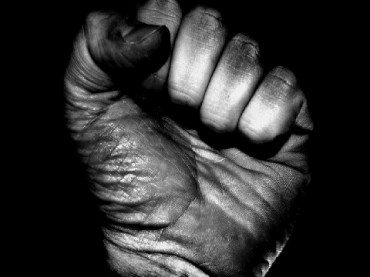 School officials at Hood College are denying a report that some students were required to participate in a recent civil rights march that drew an estimated 1,200 people.
The march on Friday, Sept. 26, aimed to commemorate the 50th anniversary of the Voting Rights Act of 1964, which is the same year the private liberal-arts college enrolled its first black student.
Helena Hammond-DoDoo, a senior at the Frederick, Maryland-based college, told the Frederick News Post that participation by some student groups in the march was mandatory, "whether people were truly interested or not."
"If we have absent-minded people sitting here not really listening, what have we really done?" she had told the newspaper.
But school officials told The College Fix a different story.
Dave Diehl, executive director for marketing and communications at Hood College, said in an email that the school is "unaware of any students or student groups who were told that participation in the march was mandatory."
The only "mandatory" part, he said, was that some students in journalism classes were given assignments to report on the march.
Asked to clarify his statement, Diehl did not reply. He also did not address questions related to Hamond-DoDoo's statements or how to reach her for comment.
The Black Student Union at Hood College initially said in an email to The College Fix that they would comment after an executive board meeting, but have since not responded to emails.
The Frederick News Post reports that "more than 1,200 students, faculty and other local residents nearly 2 miles from Harry Grove Stadium to the Rosemont Avenue campus" during the commemorative "March on Frederick."
College Fix reporter Andrew Desiderio is a student at The George Washington University.
Like The College Fix on Facebook / Follow us on Twitter
IMAGE: Bruckeelb/Flickr