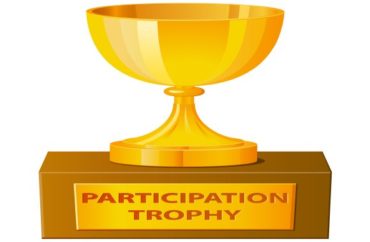 Remember a few years back when the Vanderbilt University football team sent in the goalie of the school's women's soccer team to do a kickoff?
Sarah Fuller's kick went a whopping 30 yards (for those not well-versed in pigskin, that's pretty pathetic), but sports media and the athletic conference of which Vandy is a part were beyond giddy.
ESPN tweeted that Fuller's appearance was "an inspiration." A commentator "got chills" during the kick, saying "That was pretty awesome to see!"
And, most hilariously, Fuller was named co-Special Teams Players of the Week along with a guy who actually did something — running a punt back 50 yards for a TD.
Well, they're all at it again. Late last month, Jackson State University fielded Leilani Armenta for one of its kickoffs, the first female to play in a Division 1 HBCU (historically black college) game.
Armenta joined the JSU squad due to several player injuries, according to Campus Reform. But her opening kickoff against Bethune-Cookman was even worse than Fuller's, "arc[ing] high in the air" and traveling a meager 25 yards.
Nevertheless, ESPN tweeted "Things we love to see" complete with a "fire" emoji. Armenta herself tweeted thanks for "all the love and support" while noting she had had ACL surgery 10 months prior.
Things we love to see 🔥@GoJSUTigersSOC's Leilani Armenta is filling in at kicker tonight for @gojsutigersfb 👏 #ThatsaW pic.twitter.com/xs3d4qpmpl

— espnW (@espnW) September 23, 2023
Thank you 🙏 JSU fans, coaches and teammates for all of the love and support! This was one of my first kicks last week, 10 months post ACL surgery. I have played for 4 years with my senior season being played on a torn ACL. Grateful and Thankful! ❤️🐯 pic.twitter.com/uEuwNG9l6E

— Leilani Armenta 🌺 (@LeilaniArmenta) September 24, 2023
As one commenter to the ESPN post on X noted, "The fact that y'all left the replies on …" Good question, for the reactions to its tweet were anything but sympathetic.
"Was this an onside kick or was it supposed to go 7.5 yards? Serious question?" asked a commenter. "GLASS CEILING SHATTERED," said another sarcastically. "Just absolutely empowering and enthralling content. Thank you again for putting smiles on all of our faces," wrote yet another.
Indeed, ESPN et. al.'s praise would have one believe Fuller and Armenta could be playing in the NFL one day. But nothing could further from reality.
And the sadly hilarious thing is the media will laud such far-below-mediocre instances … while at the same time celebrating biological men-as-females snatching away women's real accomplishments.
Right now The College Fix has a back-to-school campaign to help us continue to support our amazing student journalists. A donation today will be matched thanks to a generous limited-time matching gift opportunity from a friend of The Fix! CLICK HERE for more details — and thank you!
MORE: Pittsburgh Steelers' James Harrison: Kids' participation trophies are worthless
IMAGE: Acrylik Vectors/Shutterstock.com
Like The College Fix on Facebook / Follow us on Twitter