Professor: 'I think that people who try to ban books are acting from a place of rationality'
From attempts to cancel conservative Matt Walsh's "Johnny the Walrus" anti-trans children's book to parents calling for pulling sexually explicit novels and comics from school libraries, the topic of banning books is a large part of today's national discourse.
Amid that backdrop, Marymount Manhattan College is set to host author and scholar Emily Knox on May 3 on the topic of "understanding the discourse of censorship."
Knox is an associate professor in the School of Information Sciences at the University of Illinois Urbana-Champaign and author of many books, including "Book Banning in 21st-Century America."
"Requests for the removal, relocation, and restriction of books—also known as challenges—occur with some frequency in the United States. 'Book Banning in 21st-Century American Libraries,' based on thirteen contemporary book challenge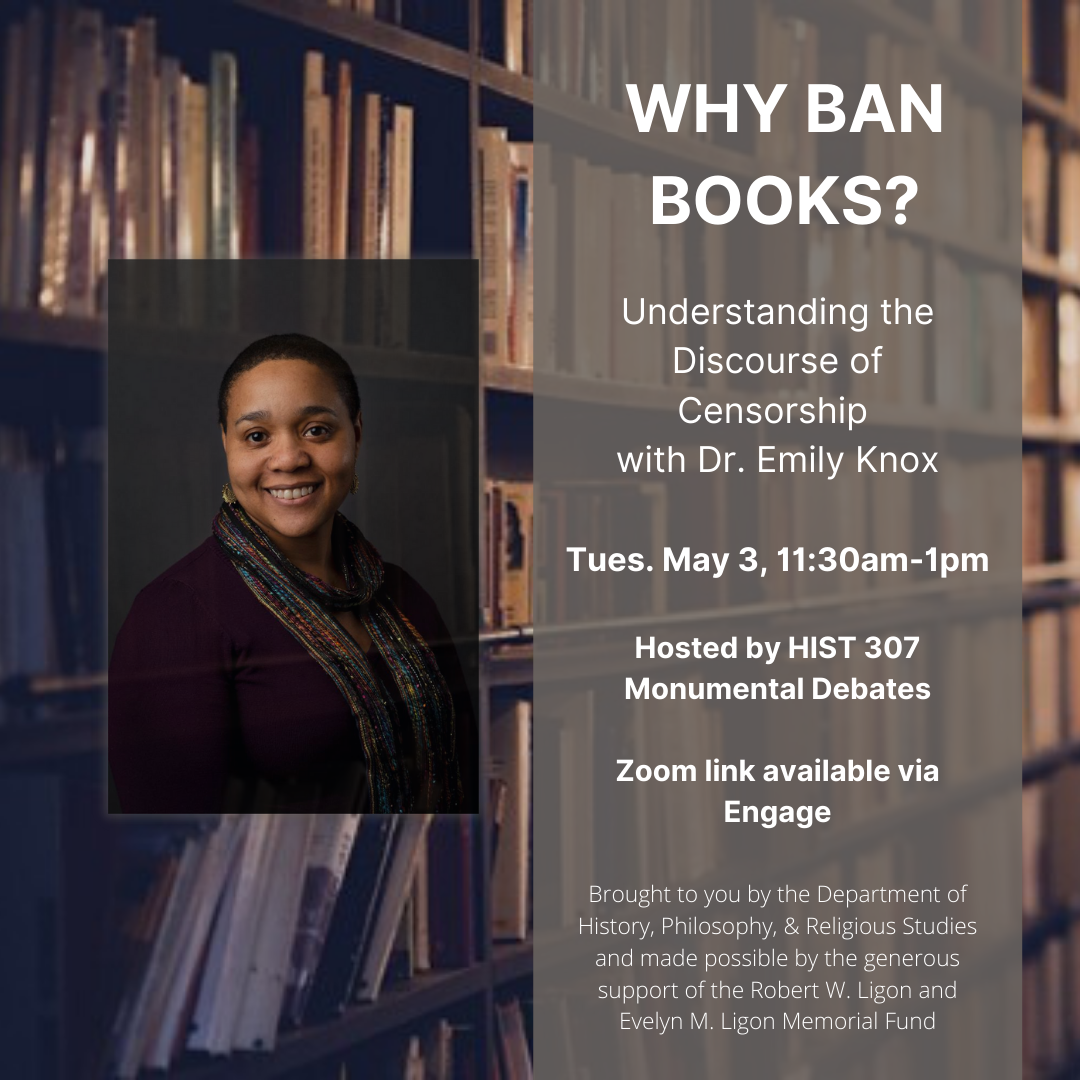 cases in schools and public libraries across the United States, argues that understanding contemporary reading practices, especially interpretive strategies, is vital to understanding why people attempt to censor books in schools and public libraries," its online summary states.
Knox has spoken many times about banning books in lectures, talks and interviews. In November 2021 in an interview with the San Diego Union-Tribune she was asked about the opinions of people who want to ban certain books.
"The reason why people ban books is because reading can have profound implications for understanding our world and becoming who you would like to be," Knox said. "I think that people who try to ban books are acting from a place of rationality; they're trying to respond to how we think about reading in our society."
"The way that I look at it, and this is really based in library and information science, is the problem that people have when they challenge books is that they assume that they know what someone's response will be to a book," Knox continued.
MORE: In fight against modern book burning, conservative Yale students host authors of canceled books
Knox was asked in the same interview about the call of many parents and citizens to keep politics out of public schools.
"The fact is, the schools are run by state governments and school boards, school districts, and all of these people are elected and therefore subject to political influence by whatever groups happen to be powerful," Knox responded.
"It's impossible to keep these political influences out of the school system, so those people who want to keep the focus on providing kids with objective information — providing them with the best ways to learn how to read, to do math, the most accurate depictions of American history, the most accurate and valid ways of understanding biology and other sciences, and so on — run up against these political groups who have their own ideas about how these things should be taught."
Knox also spoke on activist parents who want certain books banned from schools.
"A lot of these parent activists don't look at it that way," Knox said. "They are outraged that the schools aren't teaching subjects that they want taught and aren't teaching them in the way they want them taught, and that has led to huge battles over time, often at the school board level and sometimes at the state level."
Aside from being a professor and scholar, Knox serves on the National Coalition Against Censorship.
Its mission states the group promotes "freedom of thought and inquiry and oppose[s] censorship. When controversy occurs, we encourage and facilitate dialogue between divergent voices and perspectives, including those that have historically been silenced."
Professor Knox and Marymount Manhattan College representatives have not responded to requests from The College Fix seeking comment.
MORE: Environmentalist professors engage in book burning
IMAGE: YouTube screenshot
Like The College Fix on Facebook / Follow us on Twitter