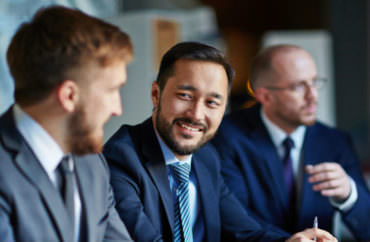 UPDATED
Why not race and class quotas too?
In an effort to enforce diversity and inclusion, George Washington University's international affairs school will no longer permit any "multi-speaker event" that does not meet a female quota, even if attempts are made to ensure women participate.
"For any panel, symposium, or multi-speaker event (3 or more speakers) held at the Elliott School, there should be no single-gender discussion panels," Elliott School Dean Reuben Brigety wrote in an email to faculty and staff.
"If a panel consists of a single-gender [sic], please ensure that the moderator is of a different gender," said Brigety (below), adding: "Non-adherence to this policy could result in cancellation of the event." Its stated effective date was July 1.
The directive has outraged one professor who, despite not teaching in the Elliott School, is considering making a formal complaint to the university, alleging the gender quota violates universitywide policies and gives short shrift to other marginalized groups.
MORE: Dean Brigety calls Trump 'Nazi-in-Chief'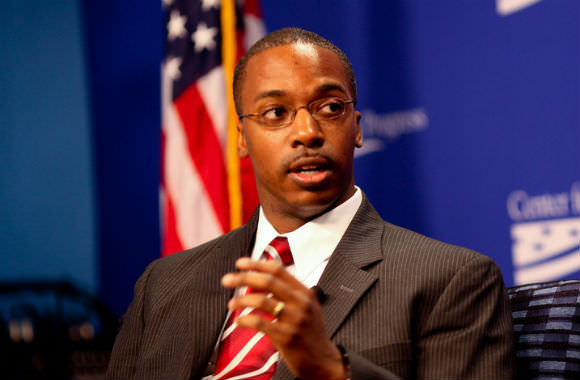 'Flies in the face of academic freedom'
The College Fix obtained Brigety's message from GWU Law Prof. John Banzhaf, who explained his disdain for the policy – which he deems is designed to ban "sausage fests" – even though it doesn't affect the law school.
GWU's Policy on Equal Opportunity states that the university "does not unlawfully discriminate against any person on any basis prohibited by federal law, the District of Columbia Human Rights Act, or other applicable law, including without limitation, race, color, religion, sex, national origin, age, disability, veteran status, sexual orientation, or gender identity or expression."
It covers "all programs, services, policies, and procedures" at GWU.
"The equal opportunities policy also refers to discrimination based upon factors such as race and national origin," Banzhaf (below) told The Fix in an email:
[T]there appear to be no similar requirements under Dean Reuben E. Brigety, II, Ph.D.'s new gender-norming (lower standards for women) policy aimed at assuring that at least one member of each panel is a person of color, or even from another country – something seemingly more important and appropriate when discussing foreign affairs.
"Such a policy flies in the face of academic freedom – including clear explanations and robust discussions of important topics by those most qualified in various areas – as well as GWU's strong equal opportunity policy statement which restricts discrimination based upon sex as well as many other factors," he added.
Even after "a diligent search" to have both men and women present, an event can still be canceled if organizers can't locate a woman with "sufficient expertise to speak on any one narrow topic being addressed by one of many panels at an event," Banzhaf said.
Brigety's directive would seemingly cancel an entire conference "even if all of the other panels have female members," if organizers can't find a woman to participate as a panelist or moderator on a lone panel, the law professor said.
MORE: Don't ask Brigety to help you get Trump administration job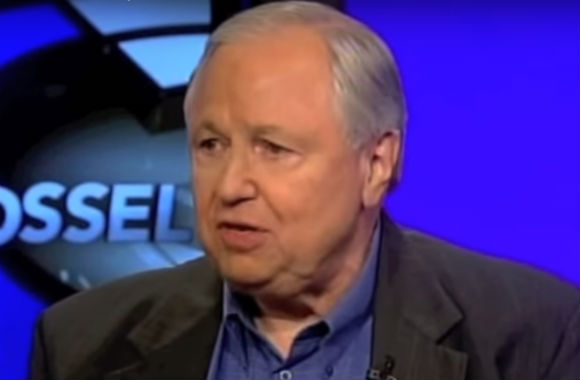 A civil-rights lawyer who served in the George W. Bush administration's Department of Education reached out to The Fix Thursday to express his puzzlement at Brigety's directive.
The gender quotas "are at odds with the purpose of Title IX, and a policy of requiring such quotas could eventually lead to a Title IX violation," Hans Bader, now at the Competitive Enterprise Institute, wrote in an email.
The left-leaning 9th U.S. Circuit Court of Appeals, for example, has ruled that "gender classifications" merit the most stringent form of judicial review, known as "strict scrutiny," he said:
Even if only intermediate scrutiny applied (if Title IX applies constitutional equal-protection standards, which subject discrimination to intermediate scrutiny, rather than strict scrutiny), the quotas would still be problematic, because courts [in the 7th Circuit and D.C. Circuit] have struck down gender quotas even under intermediate scrutiny.
"I suppose the school could argue that having your panel blocked isn't a serious enough injury to violate Title IX all by itself, even if it is discriminatory," Bader continued: That argument would "probably not" work, but it hasn't been tested much in court.
Up to 42 percent of panels would be all-male with no discrimination?
Banzhaf said he is looking at various options to put the brakes on Brigety's directive, such as filing a complaint with the university or sending "an angry email" to the entire Elliott School faculty.
"Even if there is absolutely no sex discrimination whatsoever, and people are assigned to panels completely by chance, there will still be many panels which will be all male (and therefore subject to being prohibited), just as there will be some all female panels," he said.
Brigety's directive doesn't say how it was formulated or who devised the new gender quota.
Asked for clarification, in an email Thursday the dean told The Fix through a spokesperson:
The Elliott School's policy on gender diversity for school-sponsored events is in accordance with GW's vision to be a diverse and inclusive university. The Elliott School, like GW, encourages diversity in all its forms. I believe all types of diversity at the Elliott School enhance the academic excellence of our entire school community and think the policy communicates our support for everyone in the Elliott School community.
"Sometimes what happens is that the dean will do something, thinking it's not (too) controversial," Banzhaf told The Fix. "If some on the faculty object (or at least raise questions) … he will then seek faculty approval (or at least acquiescence). This could well happen here."
According to Banzhaf, if the male-female ratio of potentially qualified panelists is anywhere from half-and-half to 75 percent and 25 percent, between 12 percent and 42 percent of the panels would be just male, even if there were no discrimination based on gender. "Thus, many events could face cancellation under this draconian rule," he said.
Brigety is no stranger to controversy. Last month the dean penned an essay in Foreign Policy that labeled President Donald Trump "a Nazi sympathizer."
UPDATE: Dean Reuben Brigety gave The Fix a statement Thursday, as did an outside lawyer who formerly served in the Department of Education's Office for Civil Rights and took issue with Brigety's directive on legal grounds. The article has been amended accordingly.
MORE: Banzhaf calls on Congress to regulate sexbots
IMAGES: Pressmaster/Shutterstock, Center for American Progress/Flickr, Liberty Pen/YouTube
Like The College Fix on Facebook / Follow us on Twitter