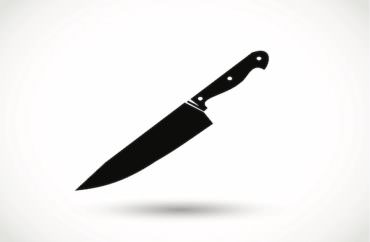 Halloween display apparently meant to symbolize violence against the president
A college is investigating a Halloween set-up that was evidently meant to function as symbolic violence against the president of the United States.
Providence College officials undertook an investigation into a display set up by the Office of Multicultural Student Affairs in which students were invited to stab a pumpkin evidently meant to symbolize President Donald Trump, The Providence Journal reports.
"If you ever feel angry or stressed, feel free to stab Trumpkin!" a sign above the display read.
"[T]he pumpkin had been stuck with a sharp object, according to a photograph circulating online," The Journal reports.
In response, Providence College officials opened an investigation into the matter. The college "learned of 'Trumpkin' 10/24 p.m.," a tweet from the school read, "and it was removed as of 10/25. We are completing our investigation and providing support to students."
A college spokesman told The Journal that the display was up "no longer than a day or so. … The college administration learned of the display late in the evening of 10/24. By the time we accessed the office at 9:00 the following morning, it had been removed."
PC's president, the Rev. Brian Shanley, addressed the episode on Thursday in an email to the college community:

"An object described as a 'Trumpkin' was displayed in the office of a student organization and its image was circulated on social media. It was offensive to many members of our community, especially because of the exhortation to violence in the form of stabbing with scissors. The display was removed shortly after it was reported to College Administration, and an investigation by the Office of Public Safety is ongoing."

On its Facebook page, the student organization Providence College Republicans said it learned of the display on Halloween.

"As your community leaders and Republican representatives," the organization wrote, "we are deeply distressed at the implications of such a display, and we personally feel responsible to not only make you aware of the highly disturbing imagery, but also to act as a resource for you if anyone feels threatened."
The violent Halloween display comes after "a publicized incident in which an offensive Snapchat photograph with a racist slur was shared online," according to The Journal. Referring to this and the "Trumpkin" incident, Shanley wrote to the college: "The incidents of the past week involving offensive images on social media have made our campus community more aware of the need for sensitivity toward, and respect for, the differences among us."
MORE: Women's studies scholar says of Trump: 'I wish someone would just shoot him outright'
MORE: George Washington University dean: Donald Trump is a 'Nazi-in-chief'
Like The College Fix on Facebook / Follow us on Twitter