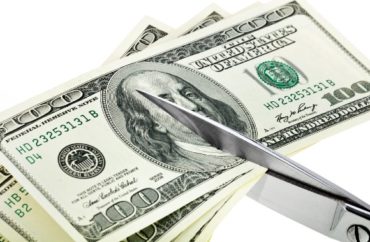 Moving online justified cutting the funding to the campus paper
The student activities committee at Lane Community College recently cut funding to the student newspaper by eight percent after several members complained that the publication focused too much on "drama."
However, officials at the Oregon college said that the committee members were justified in cutting funding because the student paper, The Torch, had recently moved to an online-only format.
"The College is committed to the First Amendment rights of everyone in its community, including The Torch," President Margaret Hamilton wrote in a July 25 letter to the Foundation for Individual Rights in Education. The civil liberties nonprofit had raised concerns about the funding cuts.
"As a result of your letter, we reviewed the complete video records of the meeting of the Student Fee Activities Committee (SFAC) that gave rise to your concerns," Hamilton said. "Recently, The Torch eliminated much of its operational expenses by moving to an online-only model rather than publishing in print."
The university president dismissed concerns that members were motivated by the coverage of the news.
She said:
During those discussions, two of the committee's eight members briefly voiced concerns that the paper had not been engaging in the kind of serious journalism they hoped to see in a campus newspaper. But those concerns weren't further pursed [sic] by the committee, and before its work was done, both members told the committee that it should not base its decision on such judgments. Ultimately, there is no indication that the committee did so.
"A full review of the committee's records makes clear that it did not make its funding decision based on any view or opinion expressed in the paper," Hamilton said.
FIRE has not commented yet on the letter, provided to The College Fix by a university spokesperson.
MORE: University of Wisconsin student newspaper requires diversity training
IMAGE: Garry L/Shutterstock.com
Like The College Fix on Facebook / Follow us on Twitter