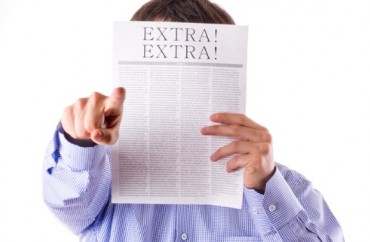 DEI training attendance will now be an additional criteria for promotion
A student newspaper at the University of Wisconsin-Madison is now mandating that its editorial staff undergo diversity, equity and inclusion training throughout the 2021-22 school year.
The Badger Herald will require each of its 20-plus section heads to attend monthly meetings devoted to educating its staff on a number of race related topics, according to screenshots from the organization's group message. This measure is the first requirement related to diversity that the paper has formally acknowledged.
"New expectations for section heads: one editor from each section must attend a monthly Diversity, Equity and Inclusion (DEI) meeting," Editor-in-Chief Erin Gretzinger told the editorial board via Slack.
DEI training is a broad term used to describe programs and policies which aim to teach cooperation between diverse groups of individuals, according to Training Industry. Gretzinger's message did not elaborate as to how the Herald will conduct these trainings moving forward.
The Herald vows to provide "insightful editorial stances" for its readers, according to its mission statement. This, however, is not always the case, as the paper fired conservative editorial writer Tripp Grebe in late 2020 over his op-ed which was critical of the "defund the police" movement.
"We responded to staff feedback and a staff-wide survey to create the committee, and we will continue to work with staff members on what the committee and training will look like," the Badger Herald upper management told The College Fix in an email.
Herald leadership did not answer The College Fix's questions as to what diversity topics will be covered nor did they mention whether or not editors would face specific consequences for refusing the training.
Editorial members of the Herald will be looked on critically should they not attend these meetings. As Gretzinger's message points out, DEI training attendance will now be an additional criteria for promotion.
"This should be a priority and attendance/participation will influence future hiring decisions," Gretzinger said in her Slack message.
The paper's Managing Editors Savannah Kind and Arushi Gupta did not reply to requests for comment from The College Fix.
It remains unclear whether this requirement will include ideological diversity as the Herald has historically posted articles which exclude right-of-center ideologies.
The Herald has not published a column that supports an explicitly right-of-center message this year, according to an analysis conducted by The College Fix.
MORE: Diversity trainings get dangerously close to compelled speech, scholar argues
IMAGE: Shutterstock
Like The College Fix on Facebook / Follow us on Twitter