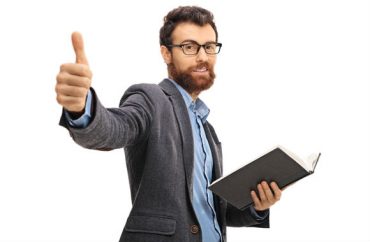 Last spring we told you about Springfield College's long-running attack on a tenured English professor who taught a popular "Men in Literature" class.
It forced him to abandon the course – while retaining women-, Native American- and Asian-focused literature courses – and previously accused him of hate speech for putting up a poster that raises awareness about false rape accusations.
Now this "very ordinary college" is trying to fire Dennis Gouws, National Association of Scholars President Peter Wood writes in The Federalist:
On March 27, Anne Herzog, the college's dean of Arts, Sciences, and Professional Studies, wrote a letter to Gouws placing him on "Official Warning Status." Herzog's letter proffers a good deal of smug condescension and a small harvest of details, but none of that will explain what is really happening. The true story is this: a feminist jihad aims to remove from Springfield faculty an English professor who has refused to submit, even after two years of nearly constant bullying.
His faculty page suggests why he's such a hated figure by administrators and campus activists:
He serves on the executive board of New Male Studies: An International Journal, on the editorial board of The International Journal of Family Research and Policy and on the advisory board of The Foundation for Male Studies.
One of his mainstream research publications is titled "Boys and Men Reading Shakespeare's 1 Henry 4: Using Service-Learning Strategies to Accommodate Male Learners and to Disseminate Male-Positive Literacy."
Springfield College administrators apparently feared they'd become a legal target if they put any of their communications with Gouws in writing, let him record their conversations or even allowed a third party in the conversation. As Wood writes:
Nonetheless, wherever possible, [Gouws] complied with the directives. He did, however, adopt the subversive habit of asking why he was being asked, and requesting that the answers be put in writing—or failing that, that he be allowed to record the meetings or bring a witness. The college denied all three. No written explanations; no recordings; no witnesses.

Dean Herzog has now taken the first step to fire Professor Gouws for cause: "if you do not comply with the above, I will recommend to the Provost your termination of employment at Springfield College."
Springfield College Tries to Oust Professor For Teaching 'Men in Literature' https://t.co/IpeVhgdln1 pic.twitter.com/Ng097UzHr4

— NAS Scholars (@NASorg) March 29, 2017
NAS President Wood asks those who support academic freedom, and rightly recoil at the physical threats directed toward a scholar by Middlebury College students, to remember the "not-Middleburys":
Springfield College and its like can be every bit as intellectually intolerant, closed-minded, and even oppressive as the mob at Middlebury and their faculty enablers. Moreover, the Springfield goons operate with greater impunity because they can count on the indifference of their alumni and the broader public.

I've watched over the last year as the harmless Gouws has been turned into a symbol of white male patriarchy and defiance of feminist authority. …

This is the everyday reality of progressive domination of our colleges. If we cannot rescue Gouws from these snares, whom can we rescue?
What Gouws could really use right now is "a good lawyer and a legal defense fund."
Like The College Fix on Facebook / Follow us on Twitter
IMAGE: Ljupco Smokovski/Shutterstock