Another conundrum in the ever-expanding realm of intersectionality
A play about interracial gay love at California's Santa Monica College faced major blowback — allegations that the story "romanticizes slavery."
"By the River Rivanna" by G. Bruce Smith takes place in 1850 and centers on a (white) slave owner and (black) slave who "hide a secret love affair," The Los Angeles Times reports.
Smith's "frequent collaborator" Perviz Sawoski directed the performance for SMC as part of a graded student course.
But the play was canceled before even one show as it became "a lightning rod of controversy," causing conflicts related to "student wellness, campus power dynamics, [and] academic censorship."
A pair of students quit their roles before rehearsals started, citing the script's use of the n-word and a scene in which "an enslaved woman says she did not resist rape by the plantation overseer because she wanted a child."
The school's dean of "equity, pathways and inclusion" got involved, as did the leader of the Black Collegians Program and a professor/president of the Pan-African Alliance.
The Black Collegians' Sherri Bradford said "What weighed heavily on us was the students bringing this to life — who is caring for them in the process? Who is debriefing with the students about the roles they're taking on?"
MORE: Emory U. puts on play about whiteness as a 'paranoid structure'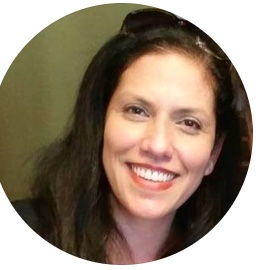 Overall, 14 campus organizations wanted the production canceled, according to the student paper The Corsair. 
The SMC History & Ethnic Studies Department said the play "lacks grounding in evidence, scholarship, and reality" and blasted its "colonialist gaze on Black bodies and desire."
After eight "River Rivanna" students voted not to continue in their assigned roles, Sawoski decided to cancel the production altogether saying "I can't replace them overnight, I couldn't do the show with eight missing."
Both Smith and Sawoski (pictured) believe the students were "pressured" to vote as they did. Smith said SMC officials didn't want to "pull the plug" on the production themselves out of fear of lawsuits.
Bradford said SMC "understands creative freedom," but echoed the History & Ethnic Studies Department in that performances should be "rooted in historical fact." She added there should be "due diligence" in terms of research before students get involved.
Smith said "By the River Rivanna" got the attention it did because he is white (as is Sawoski), but he wouldn't reconsider penning the play: "There are so many examples of people who have written outside their experience." He posted on his Facebook page that "Cancel culture is alive and well at Santa Monica College," The Corsair noted.
According to RateMyProfessors.com, Sawoski overwhelmingly has "awesome," "great" or "good" ratings. Two of the seven "awful" ratings were added during the "River Rivanna" controversy.
MORE: Zimbabwean playwright tells Harvard: Europe is to blame for her country's woes
IMAGES: Perviz Sawoski/Instagram; The Corsair/Facebook
Like The College Fix on Facebook / Follow us on Twitter