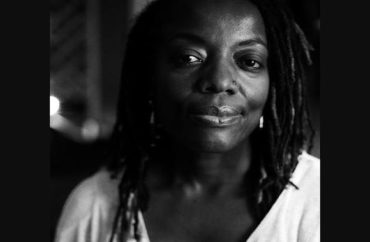 Colonization disrupted Zimbabweans' 'psychosocial bonding' resulting in a 'legacy of social unrest'
During an October 19 virtual discussion, Zimbabwean playwright, novelist and filmmaker Tsitsi Dangarembga told her Harvard University audience that her native country's ills are the "modern consequences of the history of colonialism in Southern Africa."
The Crimson reports that the Harvard Radcliffe Institute Fellow's presentation asked "What kind of people perpetrate such atrocities? Where did they come from and what are their etiology? Why do they behave the way they do?"
Dangarembga's answer zeroed in on Europeans, for West African culture had been comprised of "wealthy, strong states that engaged in trade and coexisted with surrounding societies" since 7500 BC … until encounters with the Portuguese, Dutch, British and others.
In particular, the Xhosa Kingdom's fight against Britain in the Seventh Frontier War resulted in "a change in the ethical nature" of the former, Dangarembga (pictured) said, as Xhosa women "tortured [and] captured British soldiers, even unto death."
The British forced Xhosa migrants back into Western Africa in a "aggressive [and] bloodthirsty" manner with "unprecedented" weapons usage. Dangarembga believes this altered the migrants' Ubuntu, a "philosophy of life" which guides people via "'socially acceptable ways they can interact' with one another."
MORE: Cecil Rhodes professorship canceled by King's College over imperialism concerns
Dangarembga said this way of life was disrupted by European colonization, resulting in a lasting legacy of social unrest.

"My hunch that I will investigate while I am here is that colonization disrupted these bonds without providing an alternative structure of psychosocial bonding, in which human desires could be satisfied positively in Zimbabwe," Dangarembga said. "This led to the armed struggle of 1966 to 1979 and the atrocities that have been endemic in the society ever since."

When asked about the presence of Ubuntu in current Zimbabwean society, Dangarembga said she believes it remains a potential solution to the atrocities.

"I think Ubuntu as a practice has been lost. I think Ubuntu as an idea, as a possibility, as potential, is still with us," she said. "I think it can form these other paradigms that many philosophers are proposing and debating into something that can be useful."
Formerly known as Rhodesia, Zimbabwe gained its independence in 1980 and was led by "Black nationalist Marxist" Robert Mugabe until 2017 (who established one-party rule in 1987).
According to Reuters, upon assuming power Mugabe was told by Tanzanian President Julius Nyerere "You have inherited a jewel in Africa. Don't tarnish it." But Mugabe did just that, ruining the country's economy and presiding over what human rights groups say was a genocide of 20,000 people.
MORE: Stop lionizing Cecil and start caring about the people that lions kill, Zimbabwean student says
IMAGE: Tsitsi Dangarembga / Twitter screencap
Like The College Fix on Facebook / Follow us on Twitter