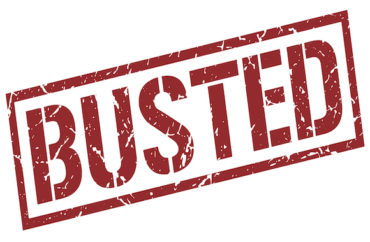 Article had touted the benefits of corporation's project
A university president was caught in a scandal this week after records showed that a newspaper column purportedly written by him was in fact written by a private corporation.
The column, "signed by Virginia Commonwealth University President Michael Rao published in the Richmond Times-Dispatch in January that endorsed a development proposal by the private NH District Corp. was written by NH District Corp.," The Times-Dispatch reports.
The column "supported the private group's plan for a development that includes a new downtown Richmond arena, hotel and apartments and would use tax revenue from an 80-block area of downtown to pay for the projects." The discovery was made from numerous emails obtained by The Times-Dispatch under the state's Freedom of Information Act.
The Times-Dispatch reports that it was in possession of those emails since January and only just made the discovery recently.
According to records obtained from VCU under the Freedom of Information Act, employees of the university relations division communicated with Jeff Kelley, a public relations consultant working for NH District Corp., about Rao doing a column in support of the plan.
On Nov. 29, 2018, Kelley wrote to VCU spokeswoman Pam Lepley: "I have a good basis for his piece, as we did the brief interview with him after the mayor's announcement."

Lepley replied: "If you outline major points we can put it in Mike's voice."

Kelley on Dec. 4: "I'll have a draft over for review today."

Lepley on Dec. 5: "want to make sure I didn't miss it if you sent the draft/bullets."

Kelley: "Draft attached. I've probably looked at this a bit too long, so new eyes would be appreciated. Once you are good on your end, I'll pass it through the legal team here to make sure it's all good to go."
Like The College Fix on Facebook / Follow us on Twitter